In 2017, Urban A&O was commissioned to design a Net-Zero façade for a Data Center which we had never done before. Together with my team, we began by researching emerging material
Global Design & Architecture Design Awards 2022
First Award | Sustainable Project of the Year (Concept)
Project Name: Project Energos
Studio Name: Urban A&O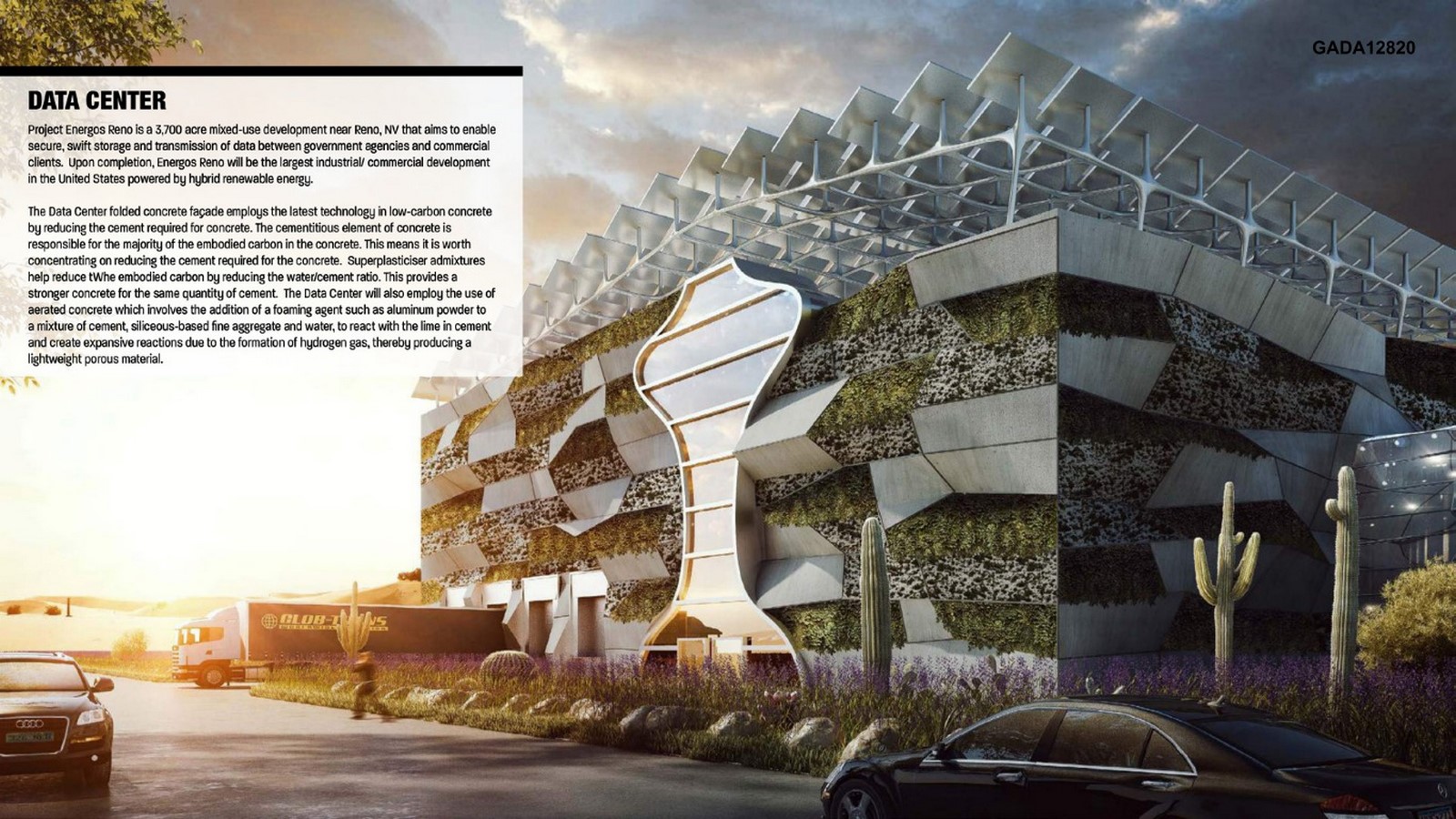 science on new concrete mixtures. Concrete releases an extreme amount of CO2 each year.    It's the highest consumed product on earth besides water. We wanted to explore if there were other additives that could be used for concrete instead of cement.
We determined we could replace cement with a foaming agent, aluminum, which is added to concrete to create hydrogen bubbles. Hydrogen bubbles are created due to the reaction between calcium hydroxide, aluminum and water, and hydrogen gas which increases the volume of the blocks. The result is autoclaved aerated concrete which is 80% air, and drastically reduces the need for cement.
We then built a full-scale aerated concrete prototype in our shop in Brooklyn, and it worked.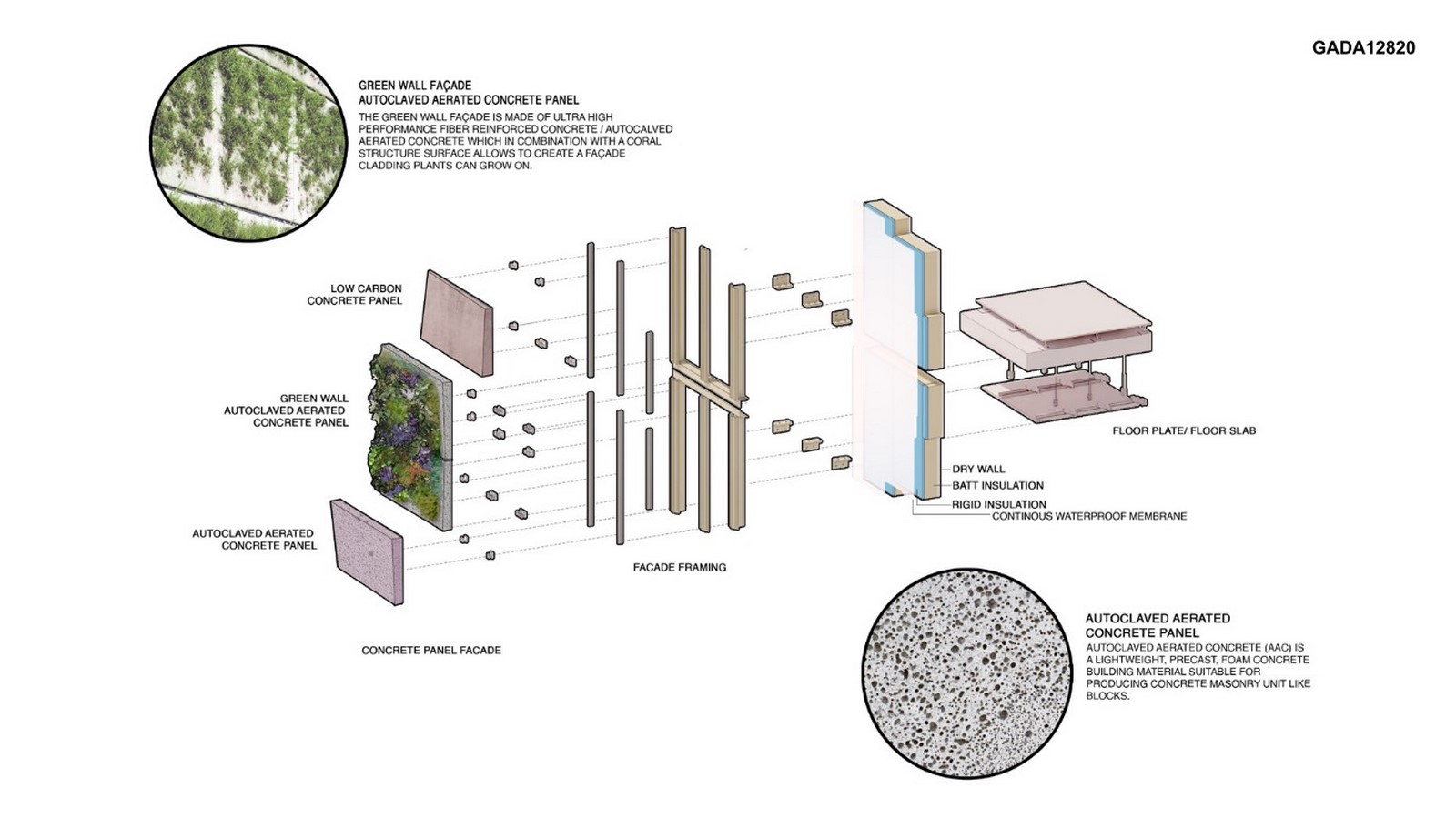 We had to increase our knowledge of the capabilities and limits of parametric modeling into a new arena of material science to keep up with the client's demands for Net-Zero Facades, and carbon neutral buildings, in general. MacDonald reviewed the drawings prepared by his team and then they created dozens of slightly modified prototypes using various admixtures before I arrived at the right design solution.
The project summary is as follows: It is currently a 20MW Data Center (expansion to 100MW) designed for an industrial campus, and it achieves Carbon Neutrality by combining hybrid power including a solar array of 100MW, a waste-water treatment plant, and a geothermal plant on site. Upon completion, it will be the largest green infrastructural development in the USA powered by hybrid energy.
It has received the following awards: LEED Gold Certification; PLATINUM OPAL (Outstanding Property Award, London), Environmental, Sustainable Category, 2020; ICONIC Award, Innovation, "Visionary," 2021, German Design Council, NOVUM Award, in 2022 won the title "the Most Innovative, Sustainable Design Firm, USA" from BUILD.