Located on a plot of land in the heart of the block occupied by an R+8 car park, the project comprises two operations of 75 housing units for sale and 74 social housing units.
Global Design & Architecture Design Awards 2022
First Award | Housing (over 5 floors) (Built)
Project Name : Jaurès Petit social housings
Project Category : A9 Housing (over 5 floors)
Studio Name: archi5
Design Team : archi5
Area : 4 874m²
Year : 2021
Location : Paris XIXe, France
Consultants : GTM & Arbonis, contractor / ATEEC, economist / EVP, structure engineer / B52, fluids and electricity engineer / Atelier Roberta, landscaper / Ateve, networks / Cap Horn solutions, acoustic engineer / Albert & Co, environmental engineer
Photography Credits : Sergio Grazia
Text Credits : archi5
Plans : archi5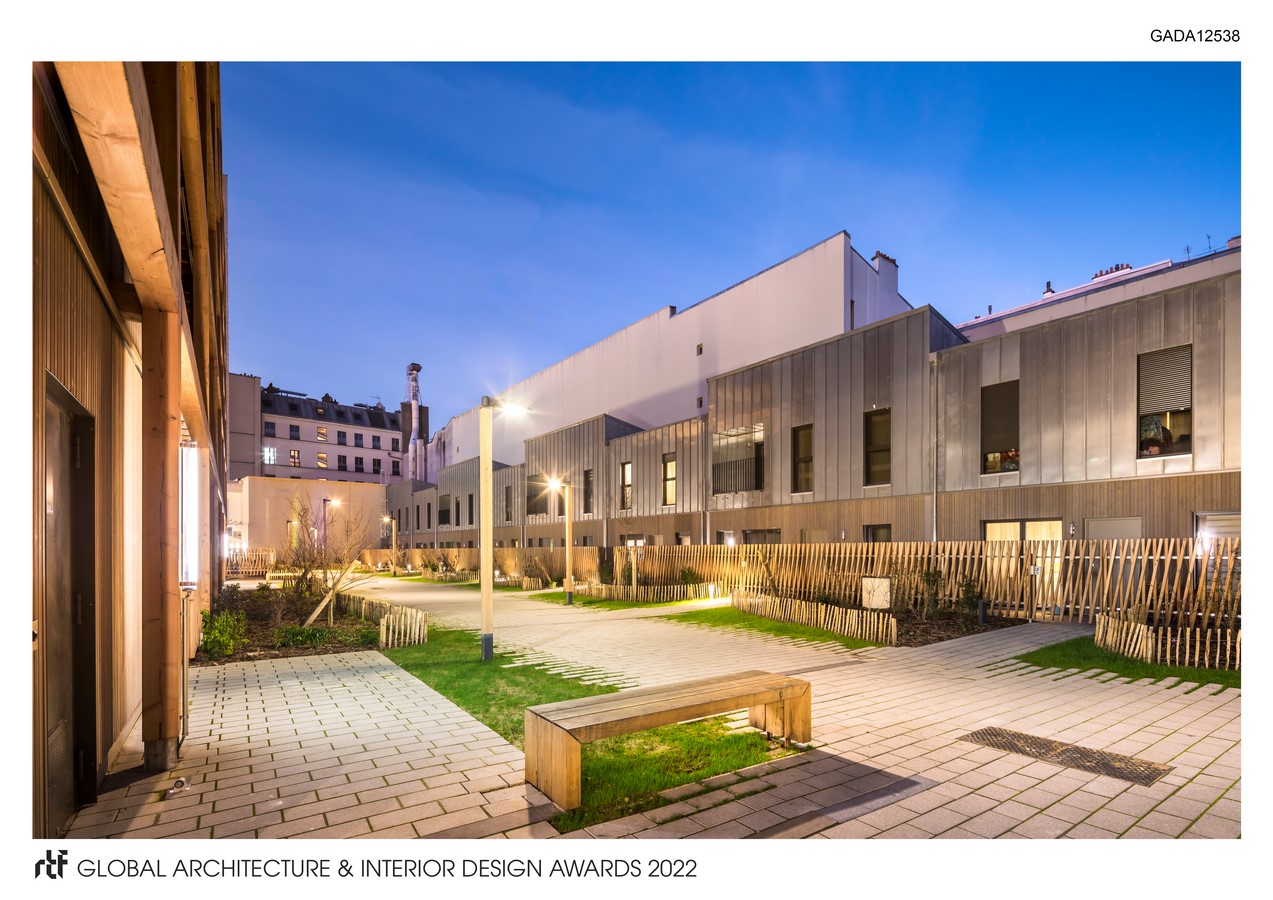 The project proposes to engage the project's actors, as well as the inhabitants, in the steps of a rational, visionary and sustainable approach to urban transformation.
The social housing building is built in a wooden structure, while the building for home ownership is built using the concrete structure of the building. Thanks to their specificities, both projects meet the overall challenge. The preliminary costs of demolition are completely reviewed. The new wood-frame operation of the Jaurès housing offers a structure adapted to the specifications of Paris Habitat.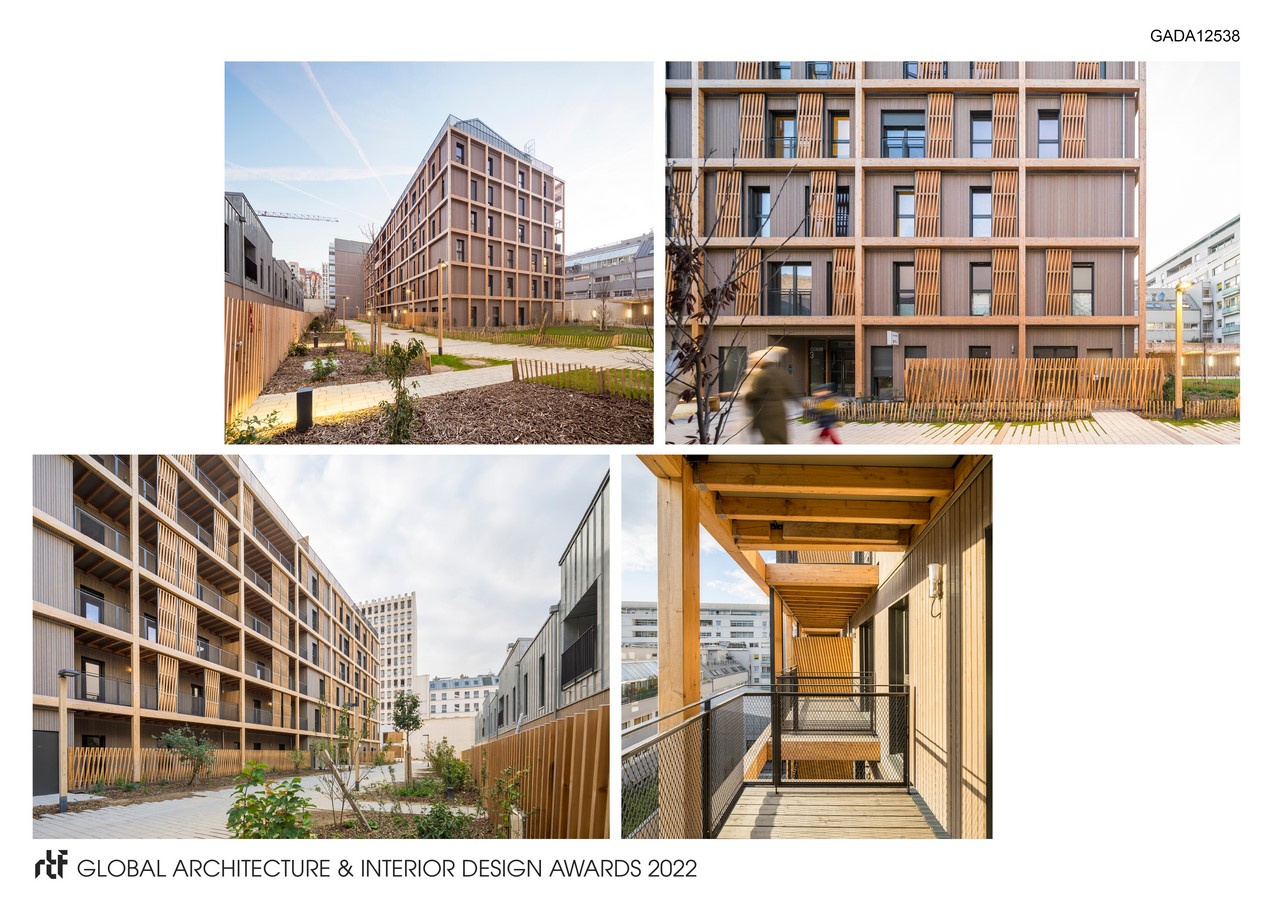 In spatial continuity, the gardens are delimited in the centre of the plot. The pedestrian paths also serve as a scale path, and run alongside the buildings throughout the plot.
Dense and continuous for the pathway, the garden is scattered around the planted spaces. This management method, developed from the garden of La Vallée, then theorised and extended to all spaces and all scales, has been exported to cities in France and abroad.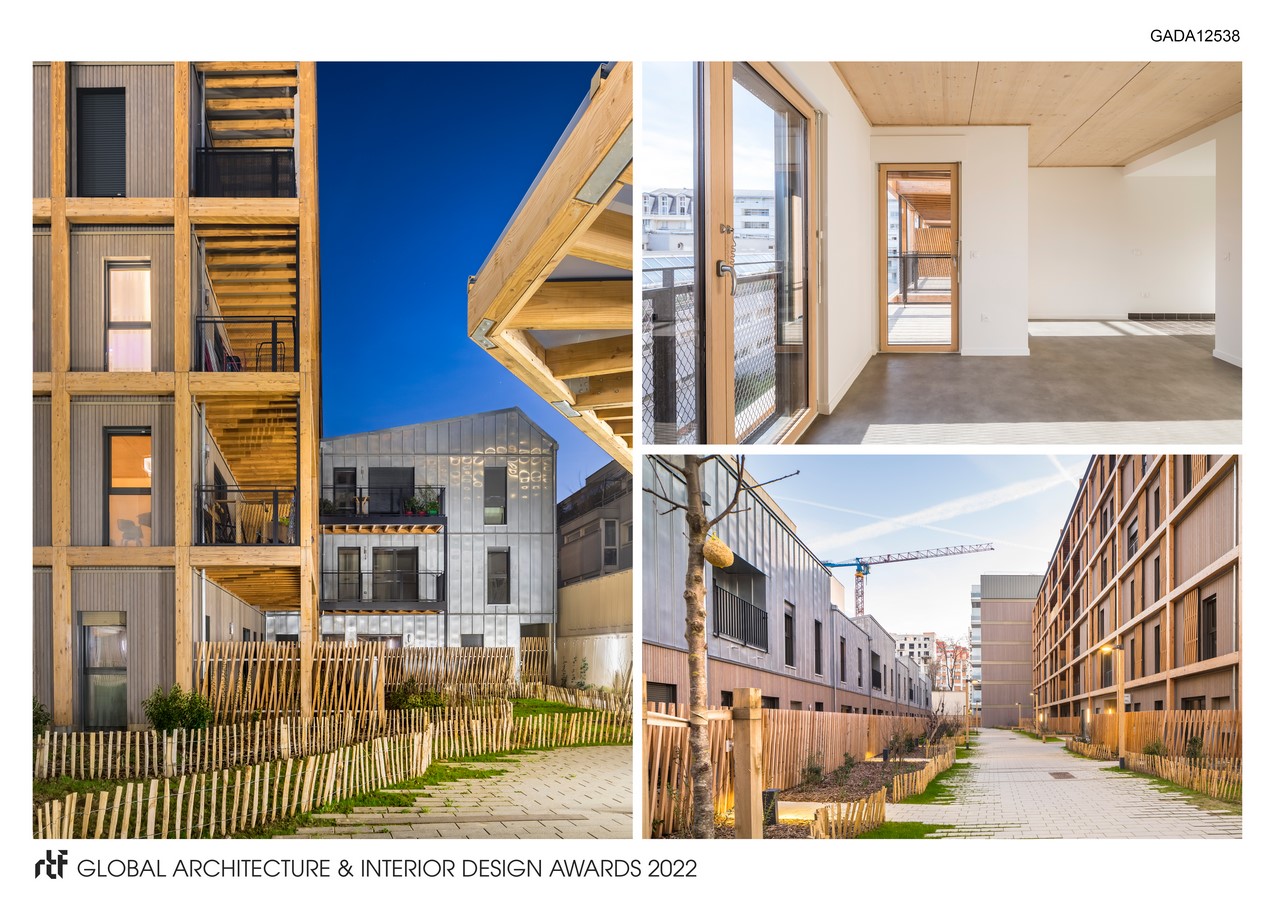 We want to leave the garden as spontaneous as possible once the planting is done. Trees punctuate the wide open spaces, with rather light foliage, chosen for their flowering, the annual signal of renewal.