Situated just near the world heritage town of Hoi An and 30 minutes from Danang Airport in Vietnam, the project seeks to build the tallest building in the area. The 23-floor condotel comprises 300 keys and full amenities to satisfy a 5-star rating.
Global Design & Architecture Design Awards 2022
First Award | Hospitality (Concept)
Project Name: Landmark Hoi An Hotel
Project Category: Concept
Studio Name: wAtelier
Design Team: Mieko Watanabe, Nam Ho, Yuxi Zhu, Deluo Chen
Area: 35,000sqm
Year: Ongoing
Location: Hoi An, Vietnam
Consultants: Five Elements Development
Text Credits: Mieko Watanabe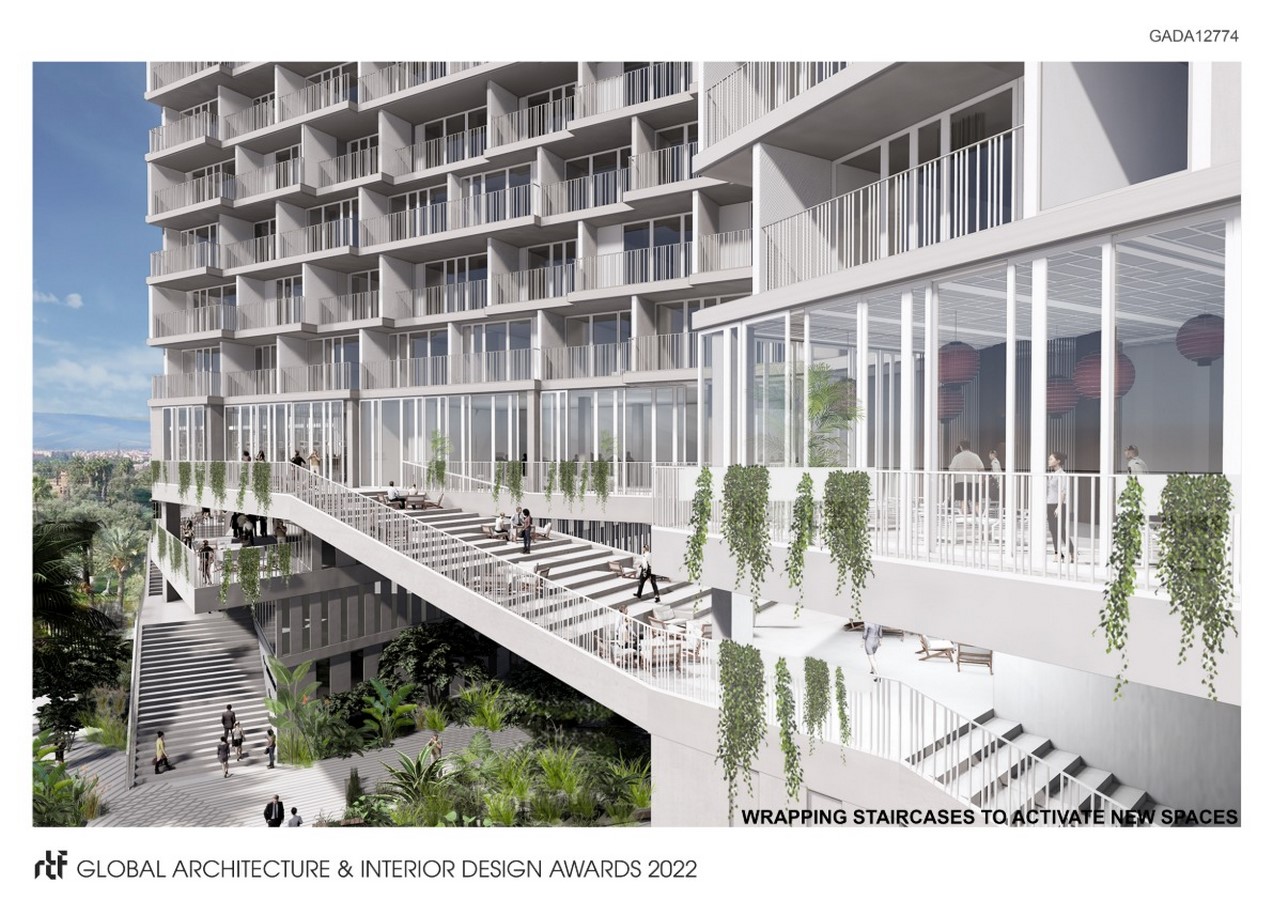 The plinth level rotates and offsets to allow the staircases to weave through the floor and programs, encompassing a ground-level garden, conference rooms, restaurants, a wedding chapel, and swimming pools. This creates unlikely pockets and overlapping public spaces of various sizes and positions. The effect proposes new ways in which staircase steps and landings transcend their boundaries and conventional use. They are almost always a circulation path to travel between floors, but also sometimes an area to sit and have drinks or an unexpected place of interaction or retreat.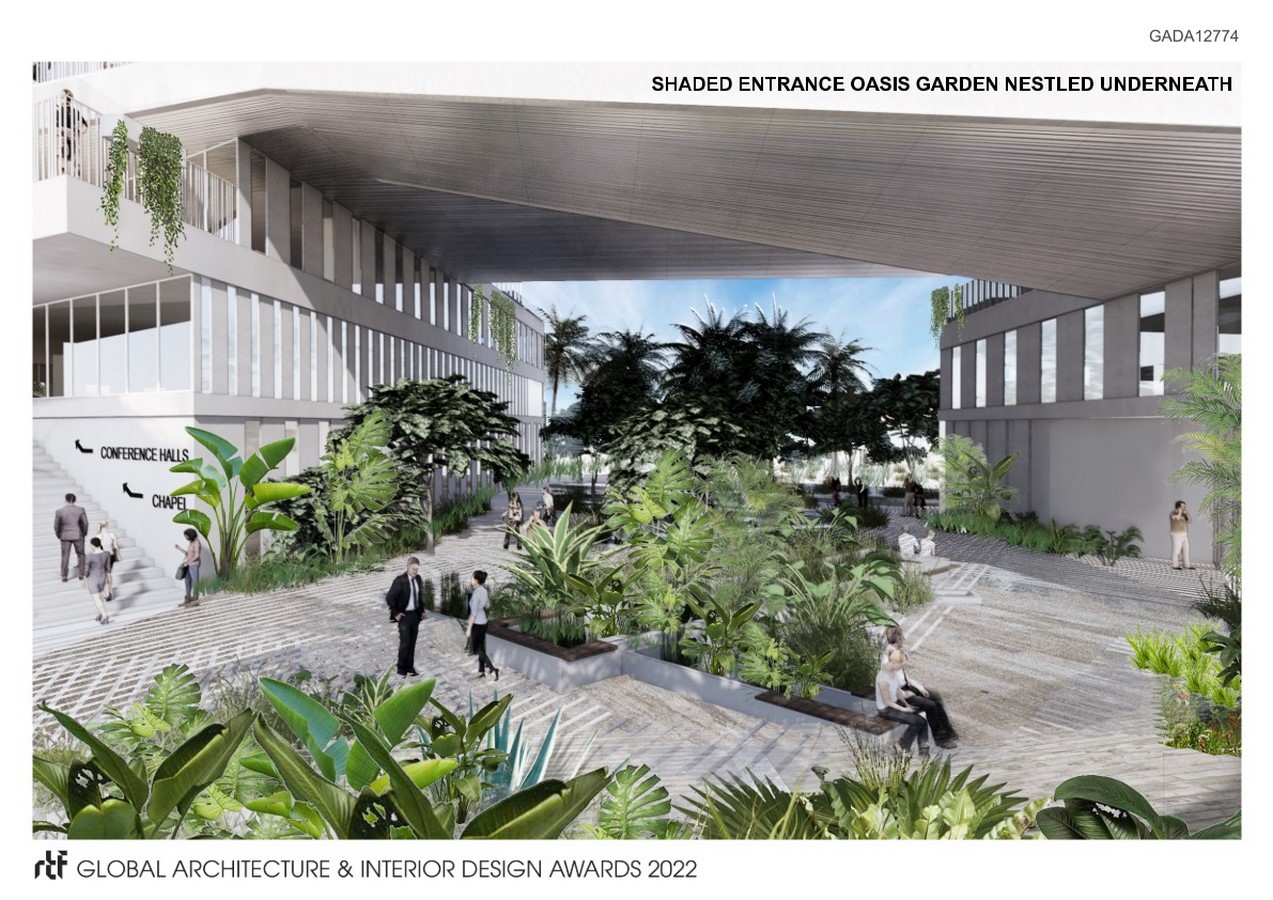 Linear wrapping elements also permeate other common spaces such as the lounge, where a semi-outdoor water garden offers evaporative cooling, and connects the interior to the perimeter of the hotel to its inner shaded garden, where tropical species thrive inside the carved out cool space to offer moments of oasis.
Atop the plinth is the "L" volume housing 300 condominiums and guest rooms. After many studies, the geometry was determined to tilt just perfectly to afford the sea view of Ha My Beach to all guest rooms.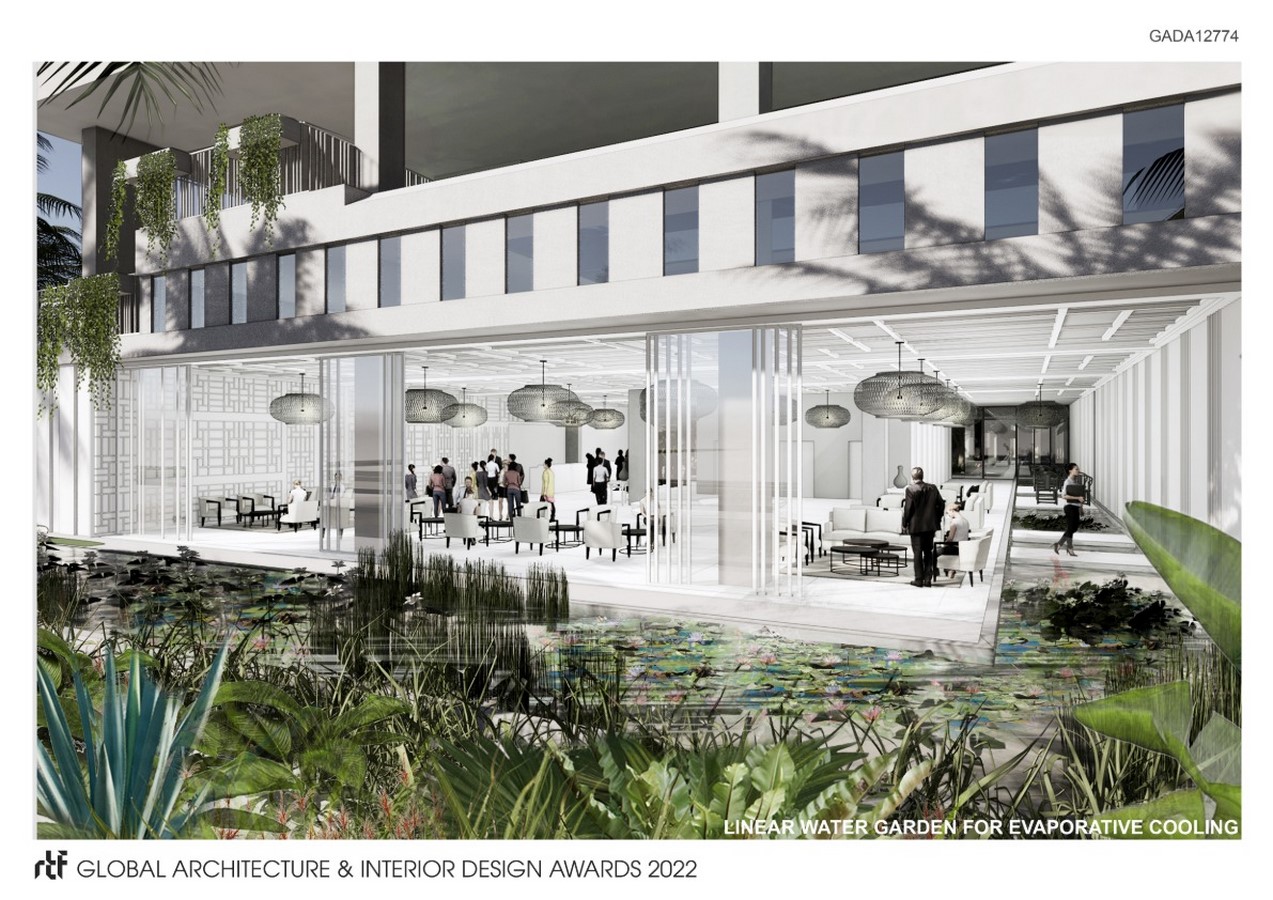 We always embrace the vast and limiting requirements of large development projects as an opportunity to experiment with standard uses and notions of building elements. Here, we brainstormed new possibilities for a big resort hotel to engage its programs and spaces more in human scale, and to soften the divisions among different zones in the hotel compound.