A superstructure of latticed cedar, inspired by the humble forms of Japanese and New England fishing traps, contains and protects this compact house situated on the leeward side of Cape Cod. The main house and a small guest cabin are both nestled within the slatted box, which provides insulation, literal as well as figurative, from the sun, wind, rain, and other natural forces endemic to beach life.
Global Design & Architecture Design Awards 2022
First Award | Private Residence (Large) (Built)
Project Name: Cape Cod House
Project Category: Architecture Private Residence Medium (Concept)
Studio Name: Messana O'Rorke
Design Team: Brian Messana and Toby O'Rorke Lead Design Partners. Viktor Nassli, Project Designer, Agnes Love and Pious Ashe, Designers
Area: Architecture
Year: 2022
Location: Wellfleet, Massachusetts
Consultants: None
Photography Credits: Messana O'Rorke
Text Credits: N/A
Other Credits: N/A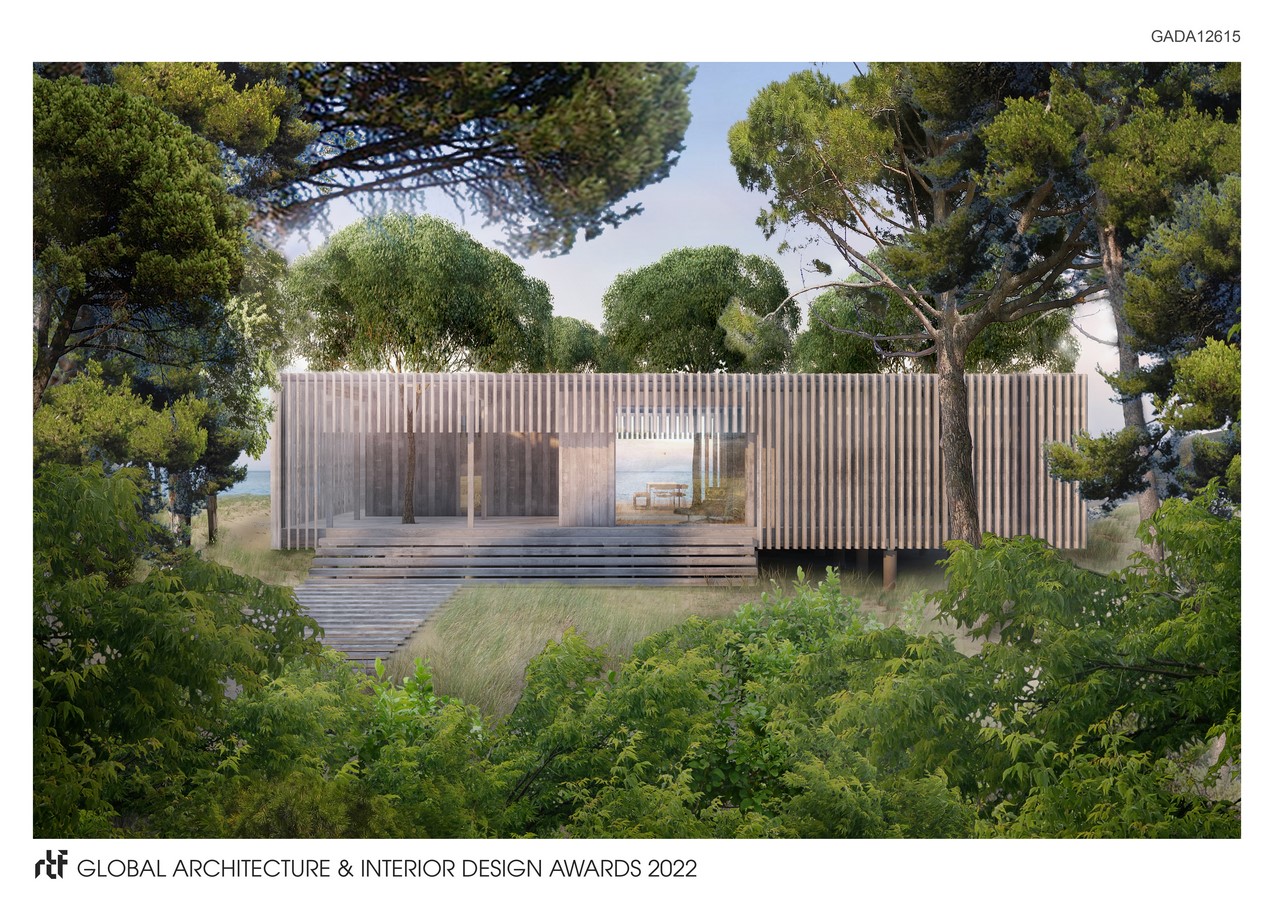 In addition to orchestrating a lively play of shadow and light that changes throughout the day, the canopy extends over a series of outdoor spaces that fully encircle the house, creating a continuous alfresco circulation route. Existing pine trees penetrate the floor slab and the roof of the outdoor areas, breaking the architectural box while providing additional shade.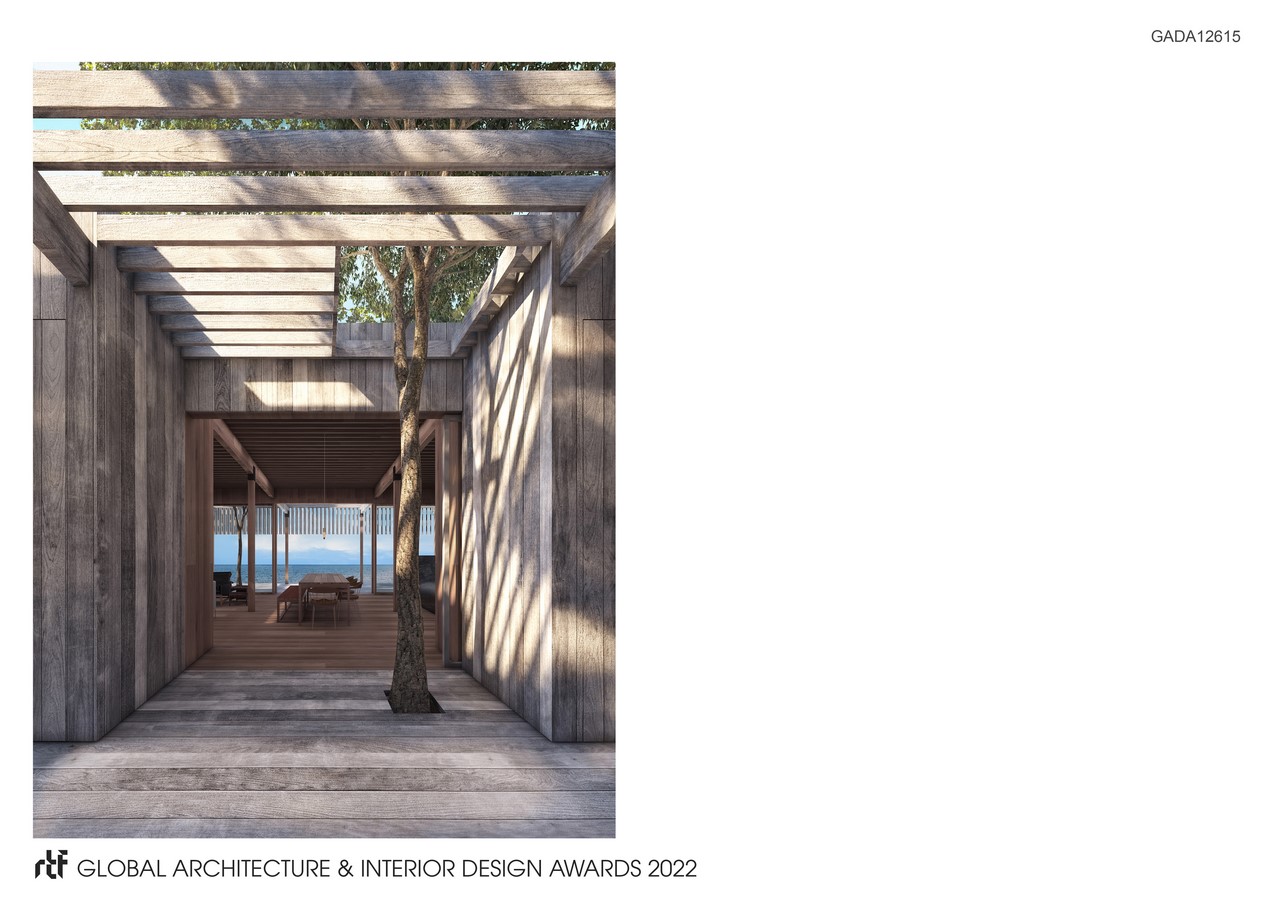 The principal rooms, which open out to a broad veranda through floor-to-ceiling glass sliders, are arranged to capitalize on spectacular ocean views. A long vista that extends from the entry, through the house, and out to the water underscores the intimate connection between the structure and the sea.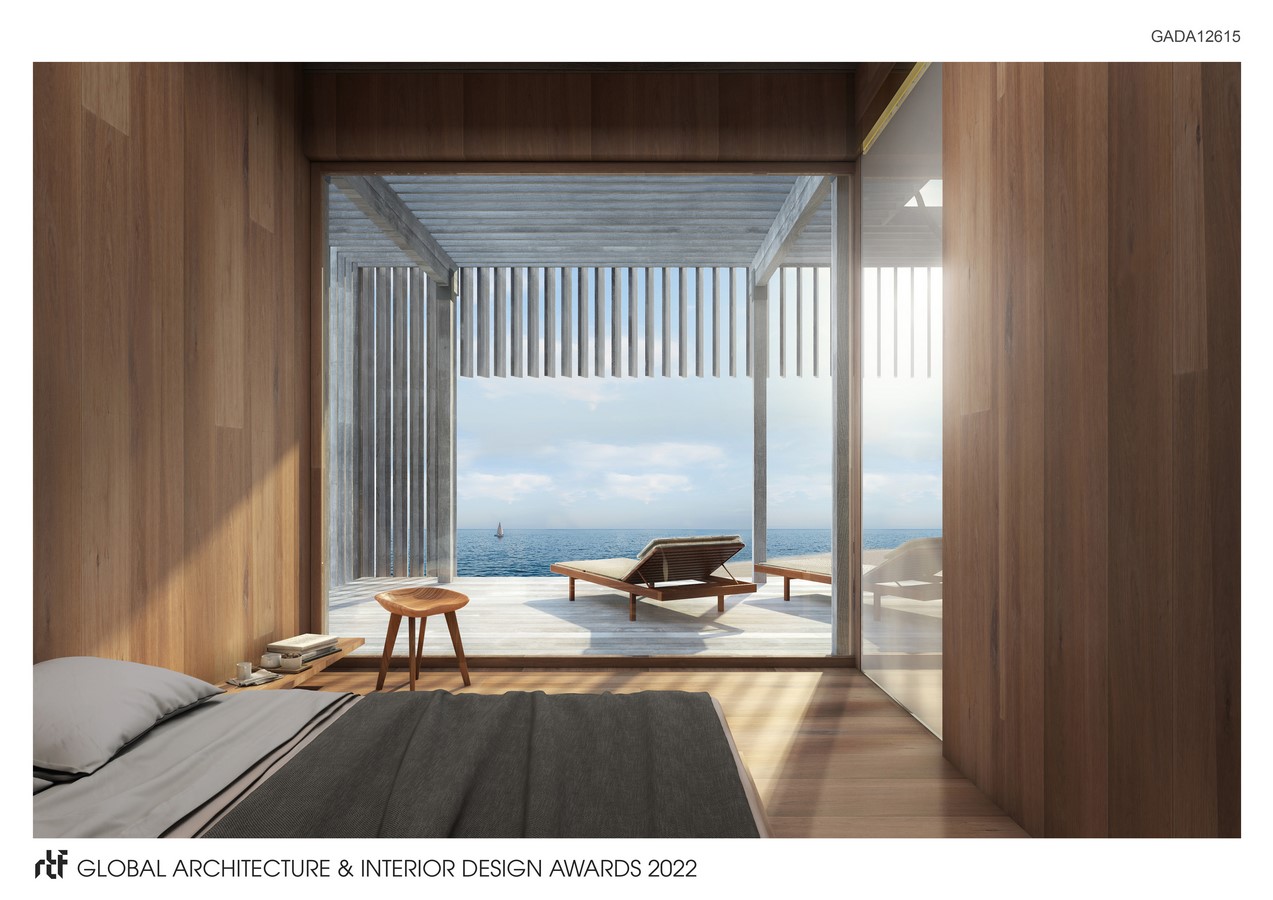 The walls, floors, and ceilings of the interior spaces are clad in planks and beams of cedar and oak that create a warm, cocooning effect. Balancing various degrees of transparency and opacity, the rooms are designed to suggest a sense not only of unfolding space but also multiple experiences. Ultimately, the site-specific architecture offers a compelling solution to the dilemma of living graciously in nature, at one with the beauty of the landscape, without feeling exposed and vulnerable to the elements.