Completed in January 2022, Atrium gives guests an inspiring, enchanting escape from the everyday. Inspired by Founder Tal Baum's travels, the design leans on colorful European cafes and Art Deco buildings, celebrating color, whimsy and passion. It's a seductive space that's enchanting and full of surprise.
Global Design & Architecture Design Awards 2022
First Award | Interior – Hospitality (Built)
Project Name: Atrium
Project Category: Interior Hospitality (Built)
Studio Name: Smith Hanes Studio
Design Team: Smith Hanes, Patrick Di Rito, Janine MacKenzie
Area: approximately 6,000 sq. ft.
Year: 2022
Location: Atlanta, GA, USA
Consultants: MT Studio Architecture, www.mts-architecture.com
Photography Credits: Tim Lenz, www.timlenzphoto.com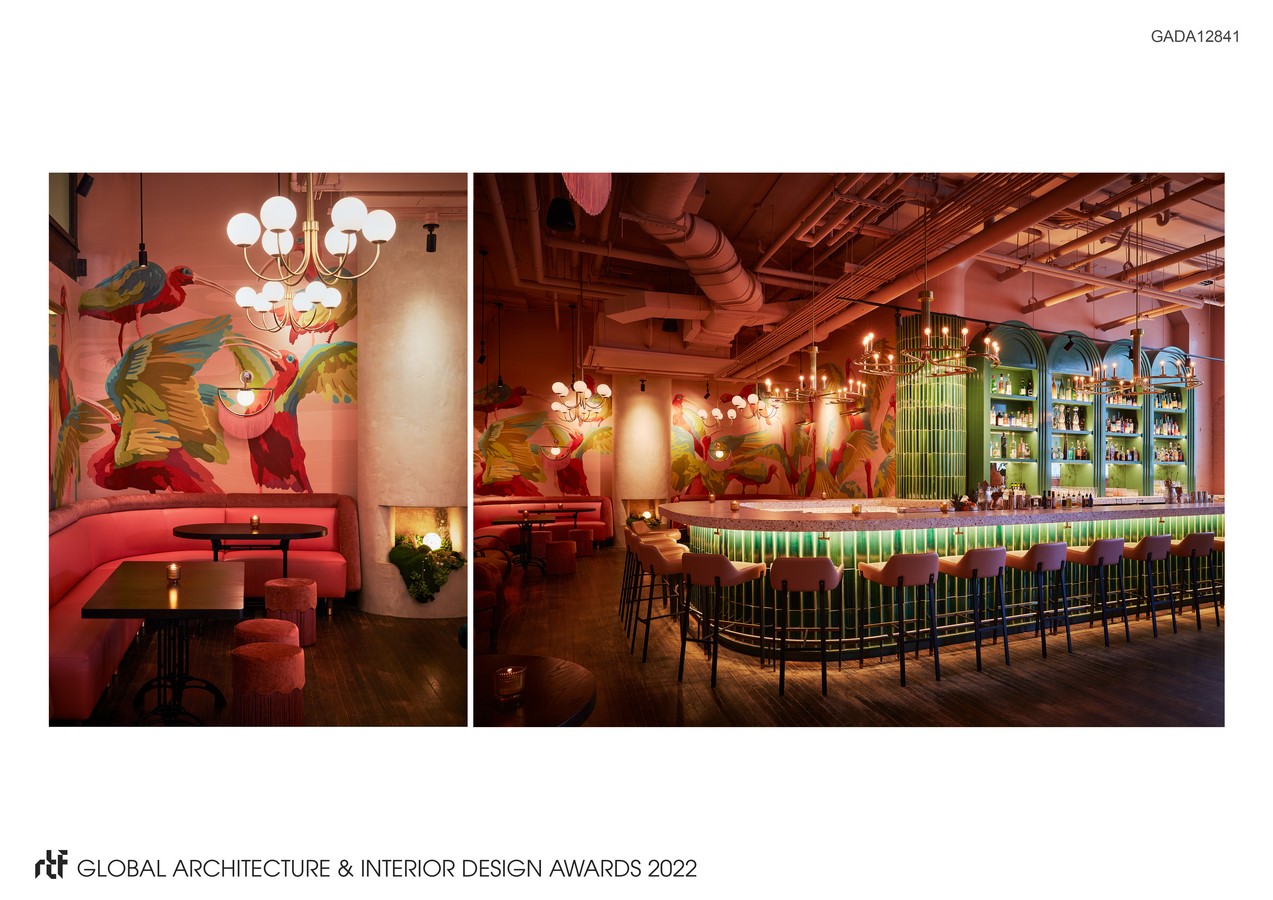 The beauty of the design lies in exuberance and maximalism. The space is deeply saturated with pinks, greens and fantastical patterns, yet well-balanced, creating sophisticated rooms. The lines, colors, shapes and patterns are fascinating, unafraid and daring. Atrium gives her guests an inspiring, enchanting escape from the everyday. It's rare to witness such dramatic ideas and grand gestures.
Guests enter through a cozy lounge ensconced by colorful curtains with comfortable seating. To their left is a 1,200-square-foot cocktail lounge, the "Parlor." The room envelops you with the feeling of a traditional Paris café. Handmade fluted tiles by local ceramicist Charlotte Smith are installed around the bar. Brass chandeliers, reminiscent of opulent Parisian homes, set off the glowing arched Deco bar back.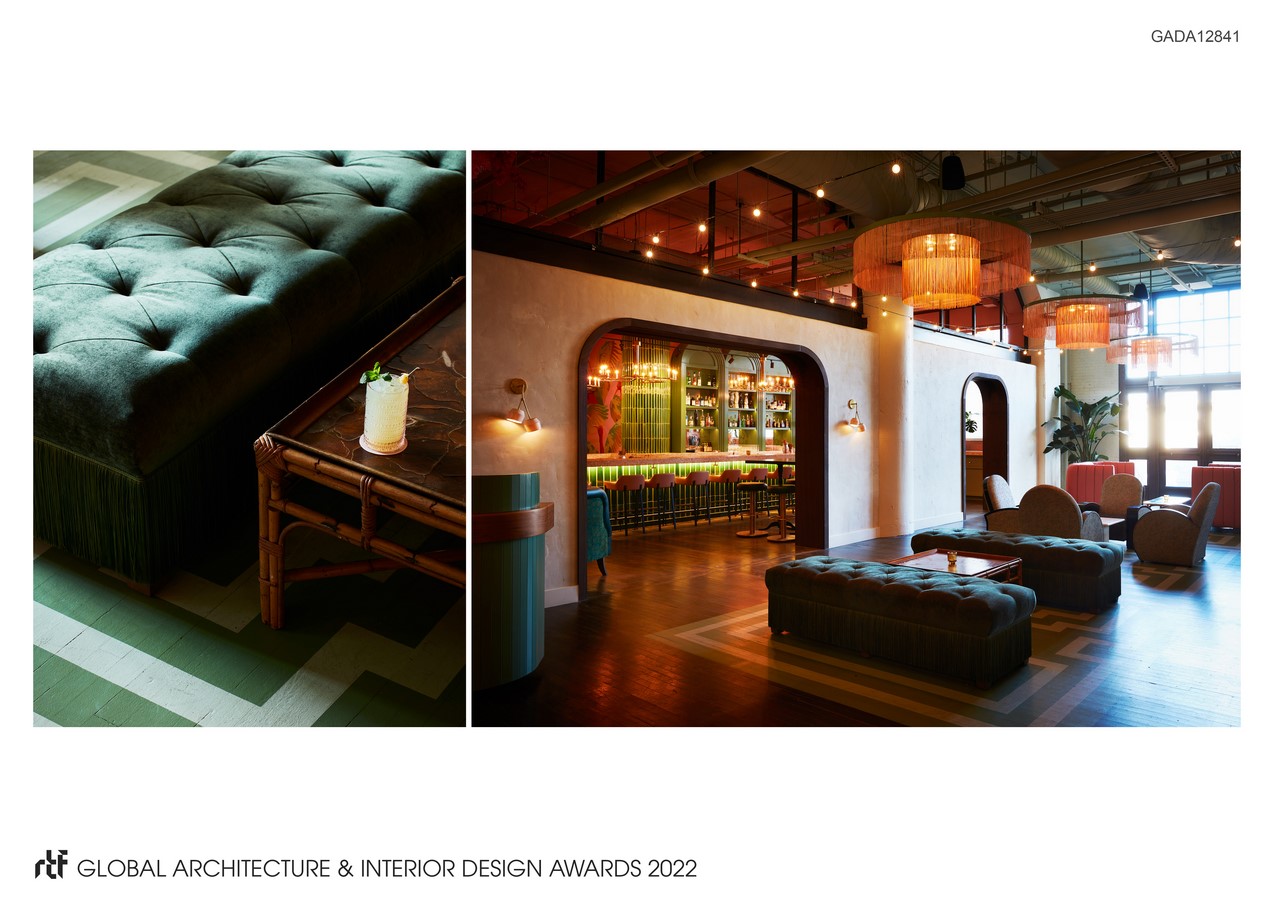 The hand-painted mural by Kipper Millsap in The Parlor's bar lounge is inspired by the iridescent plumage of the Glossy Ibis bird and sets the tone, creating a whimsical, enticing space. Imported Spanish fringe lights accent the mural, illuminating the tables below. Two-toned pink banquettes wrap the room creating a sensual and alluring lounge.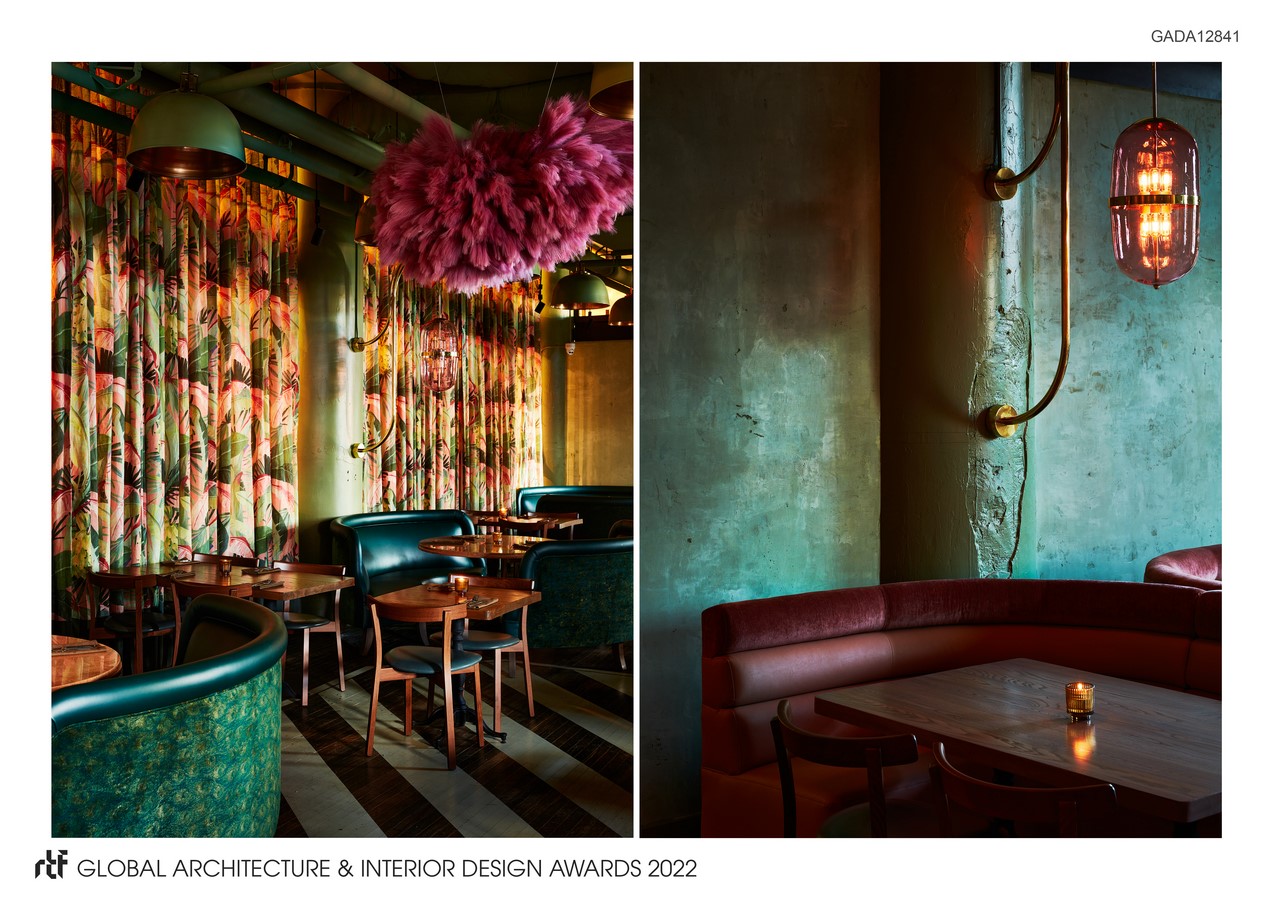 Stepping into the main dining room feels like walking in a Paris garden where everything is lush. Inside the 4,000-square-foot main dining room, the "Bistro," diners are transported to an airy, serene wonderland. Custom installations by local florist Pinker Times drape from the ceiling with petals, leaves and vines suspended mid-air. Massive hand-blown pink glass sconces with brass arms cantilever into the dining room giving off a warm pink glow. The soft blush banquettes effortlessly divide the fern-green room into more intimate settings. Finished in plaster and walnut, and adorned with full height curtains, the space is completed with deeply rich finishes.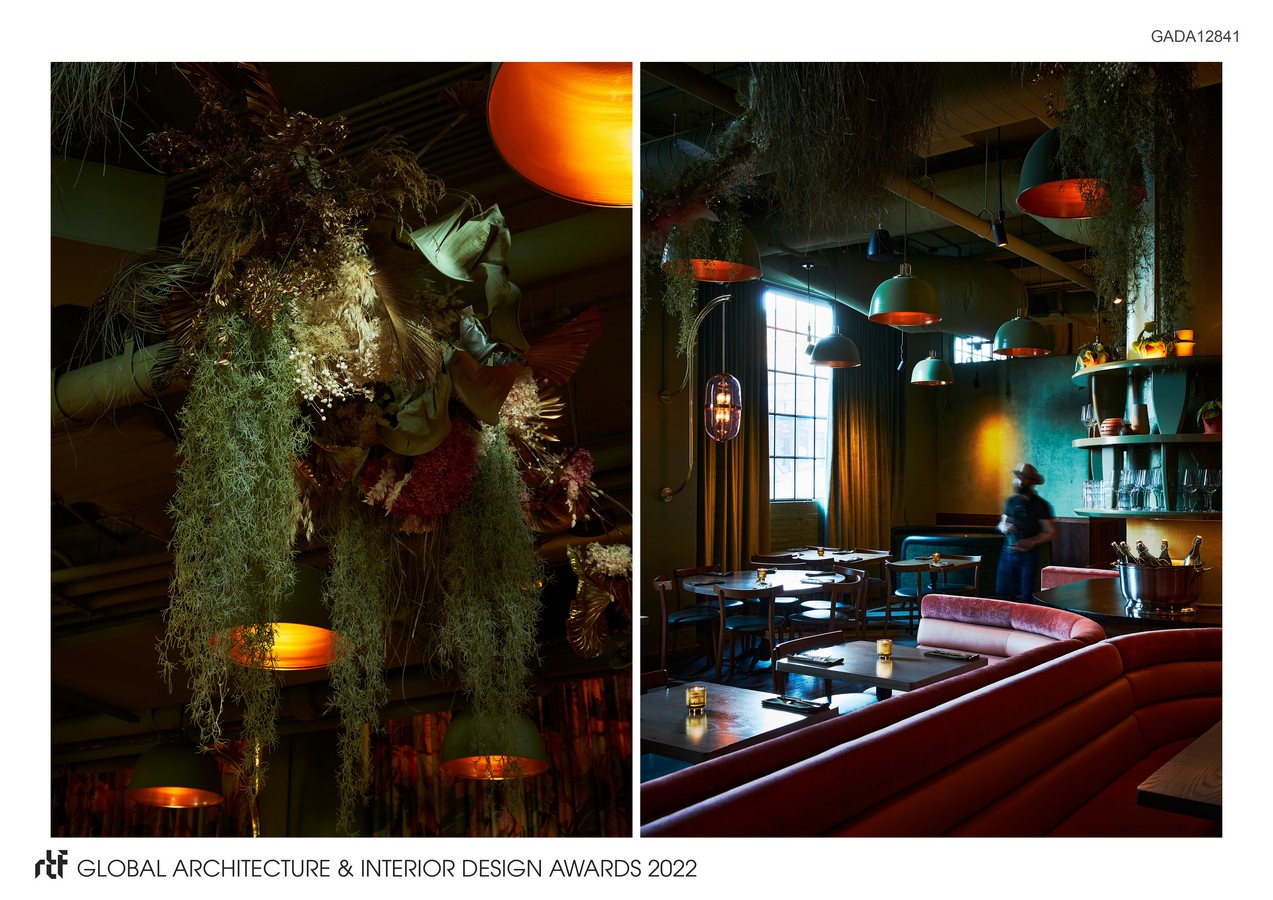 Atrium is situated in a historic building, Ponce City Market. We challenged ourselves to pay tribute to the historic brick walls and concrete columns. We cleverly disguised the cluttered industrial ceiling by enveloping guests in deeply saturated, rich colors. The space is dramatic with a hand painted mural, custom artisan tiles, and handcrafted floral installations, but also tempered with plaster walls and rich velvety banquettes.