Eco-consciously designed on a tiny footprint, this 128 square-foot home is a minimal haven. Elegant clean lines and deliberate delineation of living zones create a calm sanctuary where simplicity and efficiency are foregrounded.
Global Design & Architecture Design Awards 2022
Second Award | Sustainable Project of the Year (Built)
Project Name: Tiny Plús Hús
Project Category: Sustainable Project of the Year (Built)
Studio Name: Minarc
Design Team: Minarc
Area: Santa Monica, California
Year: 2021
Location: Santa Monica, California
Consultants: ERLA Construction
Photography Credits: Art Gray Photo
Text Credits: Minarc
Other Credits: N/A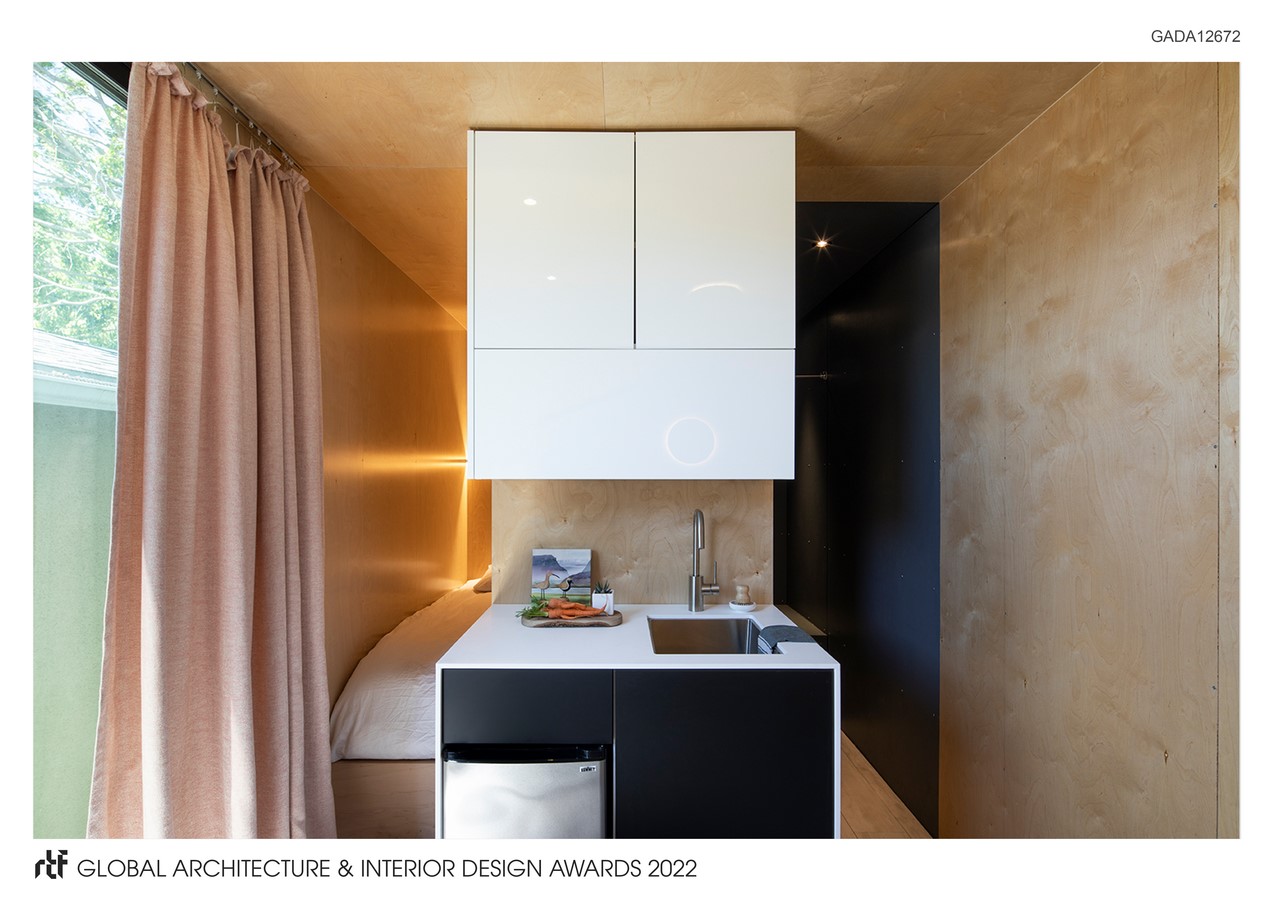 Integrated lighting combined with floor to ceiling windows brighten up the warm maple-clad interior, highlighting a surprisingly spacious feel. Designed by native Icelanders Erla Dögg Ingjaldsdóttir and Tryggvi Thorsteinsson, the Tiny House Plús Hús is inspired by the austere yet stunning landscapes of fire and ice– in line with the emblematic Minarc sensibility.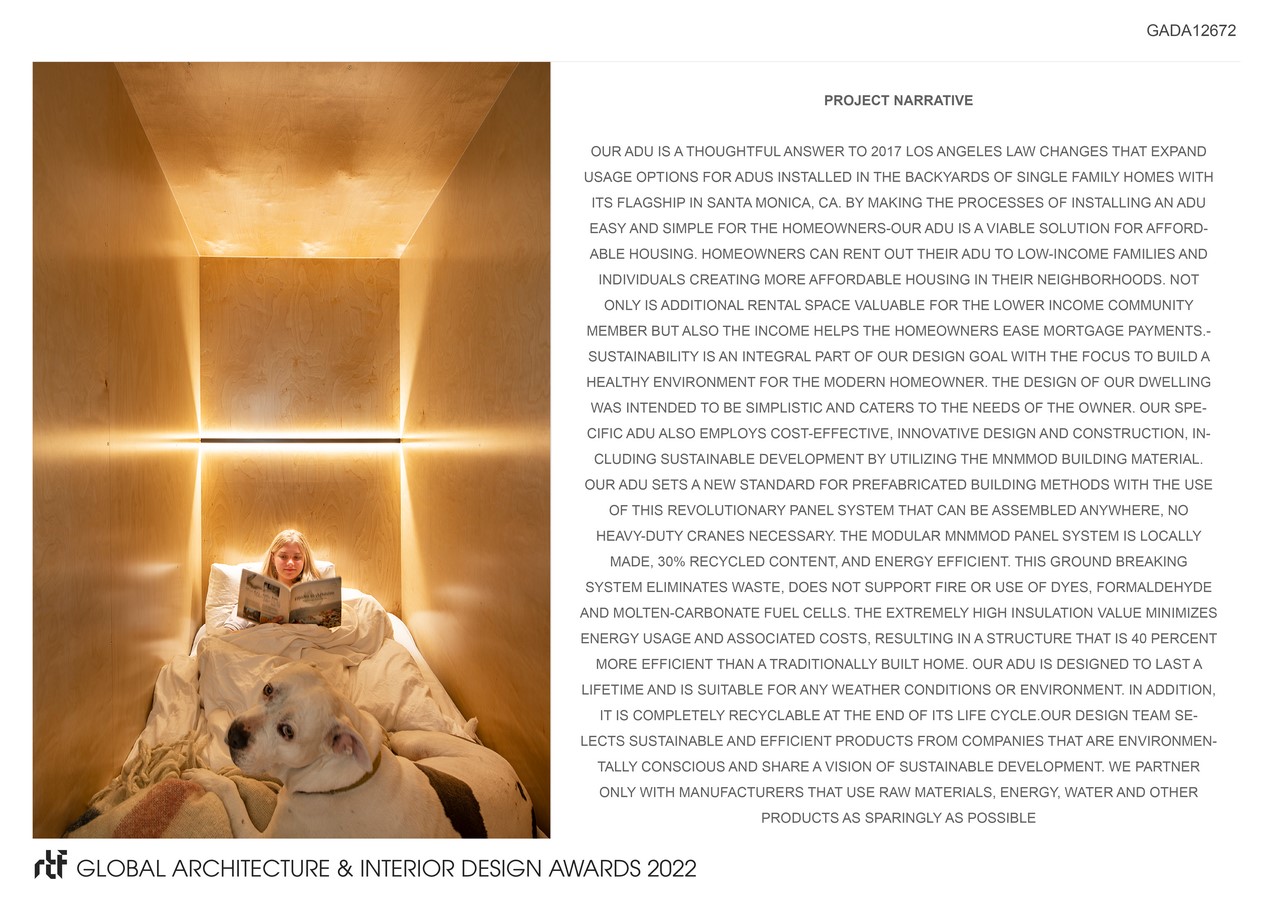 The twin-size sleeping nook bursts with a stunning lighting system hidden behind seamless maple panels, for a cozy and intimate sanctum. Mirroring the bedroom, the bathroom complements the warmth with a stark lava rock and glacial-white theme.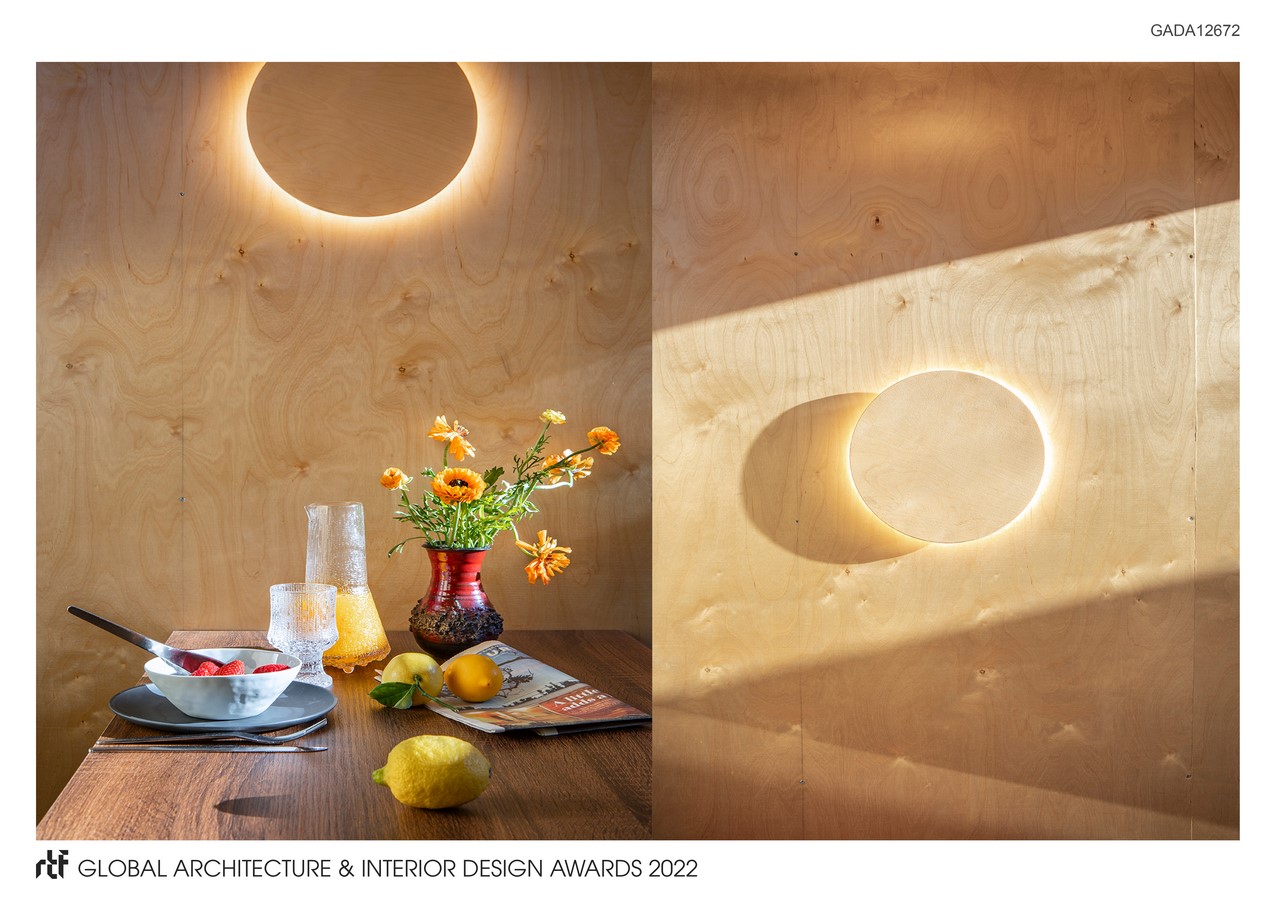 In line with energy efficient appliances, the Tiny House Plús Hús features RUBBiSH, a Minarc designed sink fitted with a recycled rubber basin.
Everything you need, and nothing more, the Plús Hús Tiny House is a practice on elegant restraint, with room for play.