The River House, a fossil-fuel-free structure, sits on 1.1 acres on the banks of the Westport River in Massachusetts, commanding sweeping views to the south. The home's solar crescent form allows for daylight to flood the interior.
Global Design & Architecture Design Awards 2022
Second Award | Private Residence (Small-Medium) (Built)
Project Name: Riverhouse
Project Category:  Residence-Small to Medium
Studio Name:  Jonathan Levi Architects
Design Team:  Jonathan Levi FAIA
Area:
Year: 2021
Location:  Westport, MA
Consultants:
Photography Credits:  Jonathan Levi
Text Credits:
Other Credits: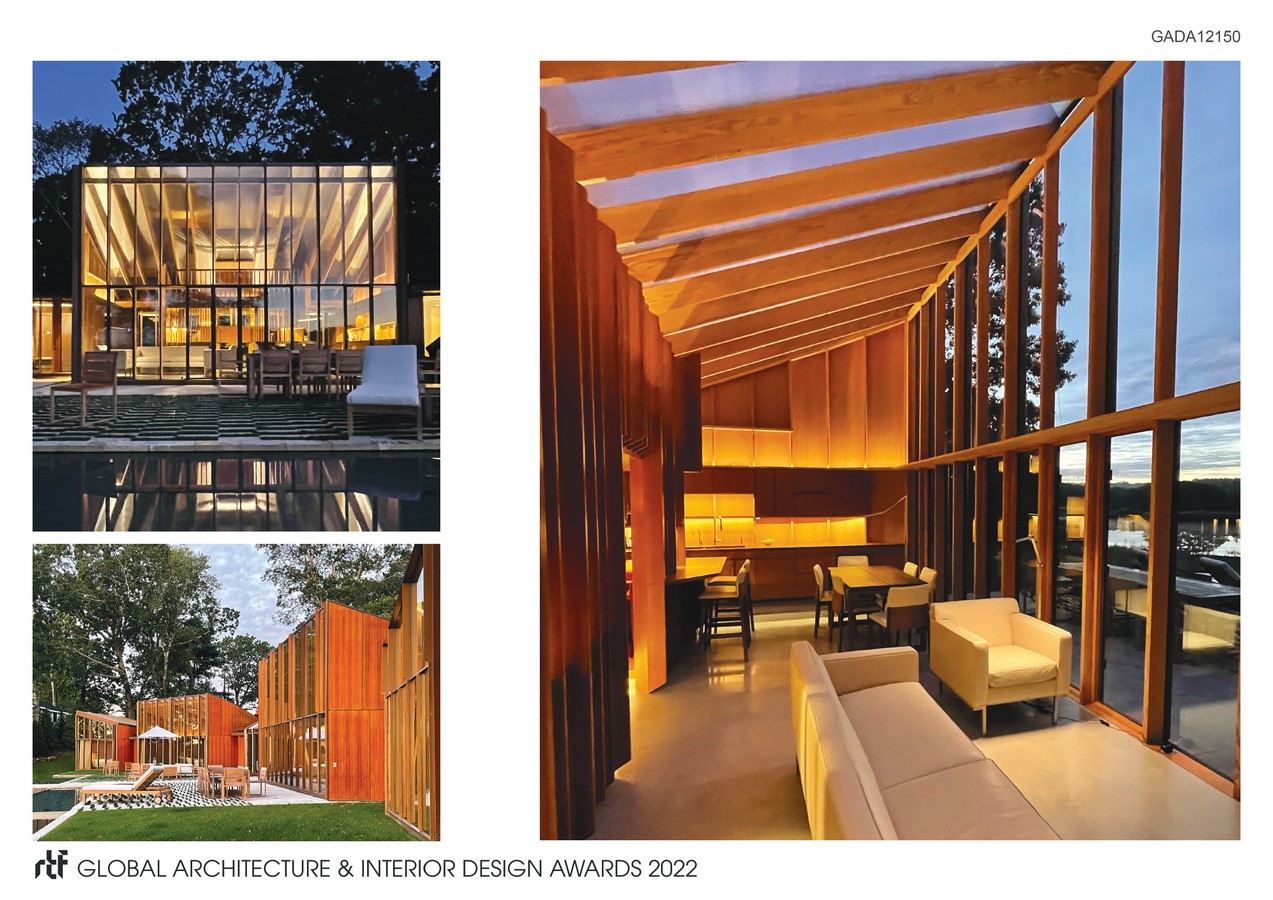 The house contains five bedrooms and accommodates large family conclaves with all interior surfaces like a fine cabinet, surrounding the occupants with rich, warm wood surfaces. The living spaces are framed by two-story-high glass enclosures opening to the sky to take advantage of the views and the horizon, creating a luminous living environment allowing for total immersion into the landscape, waterscape, and atmosphere.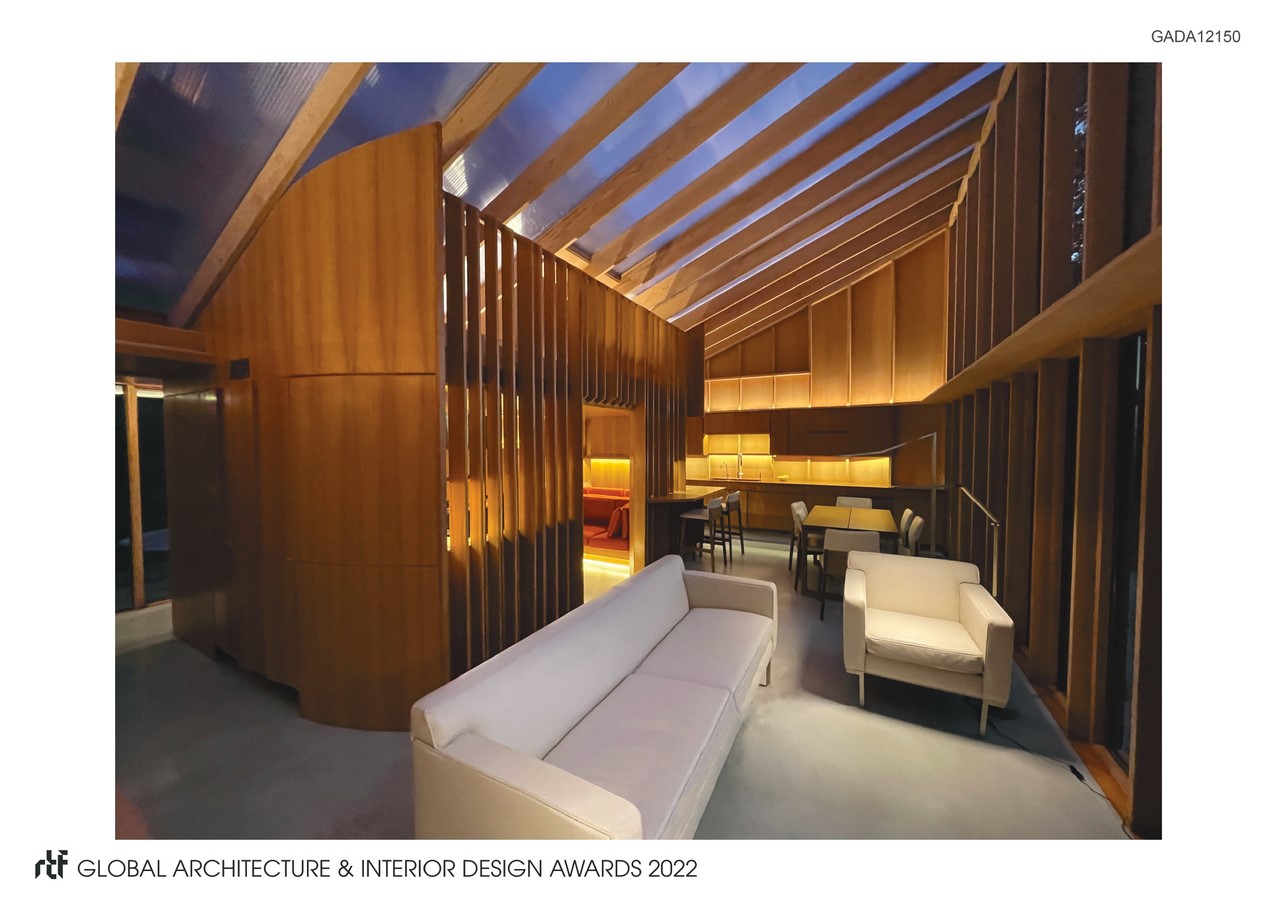 The structure is formed around the axis to the south and center of the river. In the center are the living areas extending to a master suite separable from the rest of the house, and on the opposite side, a series of guest rooms. The floors are concrete, dyed white, and polished to a fine sheen. The cabinetry technology throughout the house is teak. In essence, the house is made of fir – it's like a fir box with teak jewels set inside. The central teak jewel is the Russian Doll Temple, a building within the living room that serves as a conversational alcove around the fireplace, made entirely of teak and upholstered for comfort. On the outside of the Temple is a kitchen on one side and a wet bar on the other. This is all built into the central element that floats within the luminous space created by the fir frame.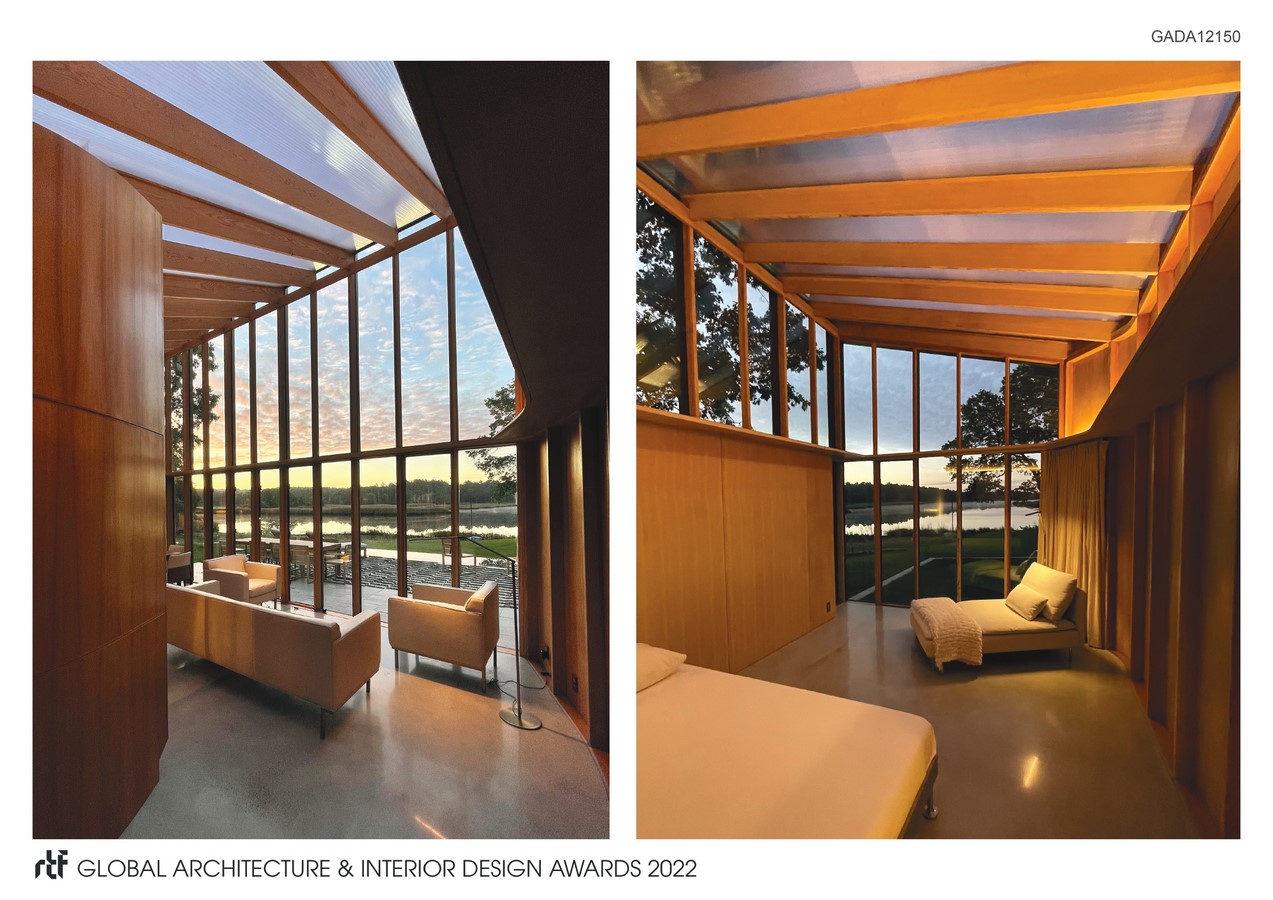 The designer imagined a fragile web of lite wood sticks for a lite wood frame to support the glass for the exterior. The design has taken advantage of the beauty of the wood frame, revealing the wood in a rational, resolved series of repetitions and intersections, bringing wood together in new ways and exposing them. The luminosity continues in the roof employing a German-made 11 layered transparent polycarbonate material with an extremely high thermal performance. In some places, it is revealed and in others, it is doubled with a German-made translucent light transmitting insulation to achieve more typical roof insulation values.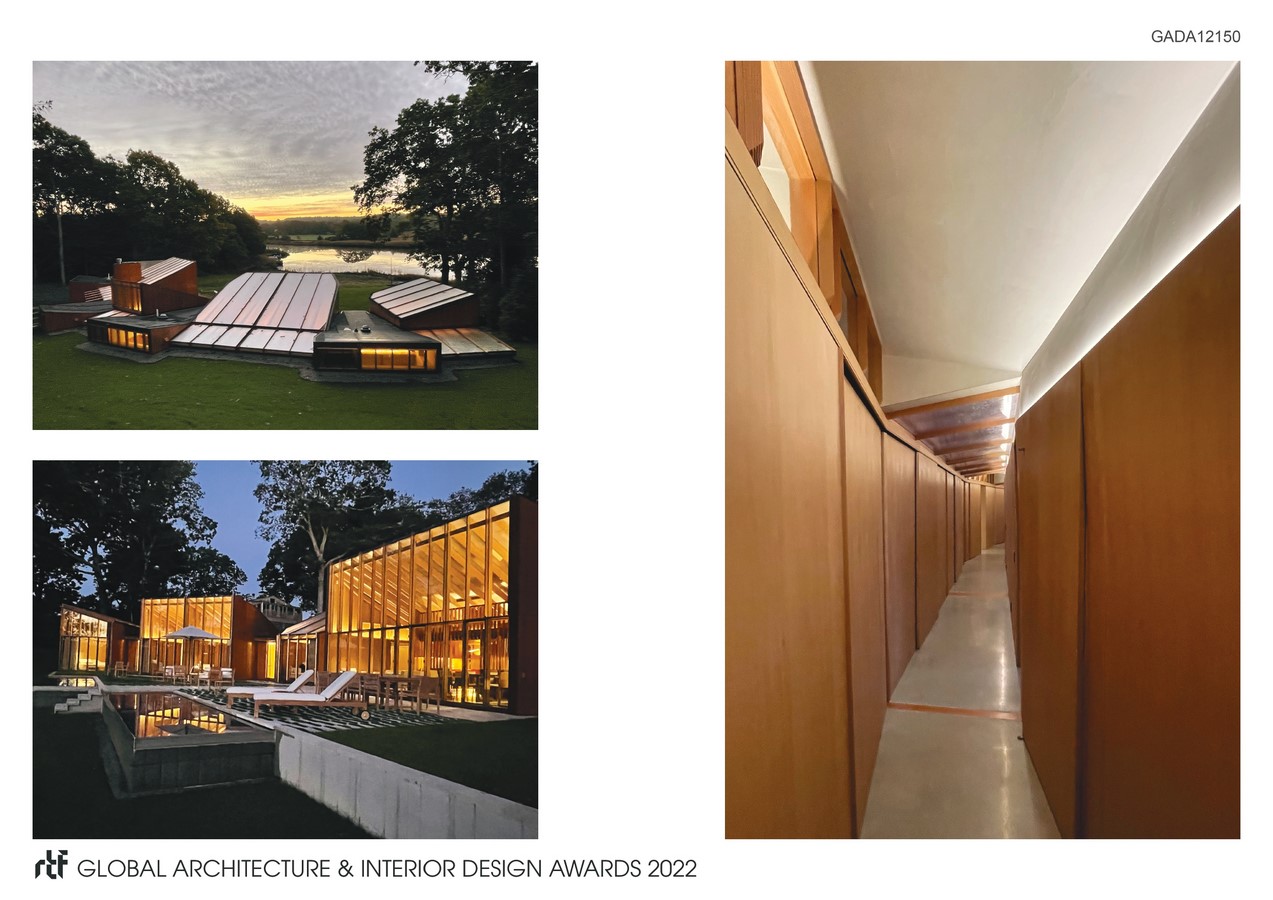 With passive solar design in mind, the house gains much of its warmth directly from the sun with heat energy stored in the concrete slab. The cooling source is primarily conceived through natural ventilation. The radiant floors and fan coils are served by two heat pumps that utilize 50-degree water supplied by four-400-foot deep geothermal wells. Solar arrays generate electricity to help drive the heat pumps and the house's other electric needs.