This house draws its strength and spirit from its dramatic desert setting—a strikingly beautiful landscape of rugged mountain chains that fall off into flat, arid valleys. Our composition of massive concrete walls echoes the rhythm of the nearby mountain ranges, which glide past one another like a set of overlapping, sliding doors.
Global Design & Architecture Design Awards 2022
Second Award | Private Residence (Small-Medium) (Concept)
Project Name: Phoenix House (Concept)
Project Category: Private Residence (Medium) (Concept)
Studio Name: Messana O'Rorke
Design Team: Brian Messana and Toby O'Rorke Lead Design Partners. Viktor Nassli, Project Designer, Agnes Love and Pious Ashe, Designers
Area: Architecture
Year: 2022
Location: Phoenix, Arizona
Consultants: None
Photography Credits: Bence Czigány
Text Credits: N/A
Other Credits: N/A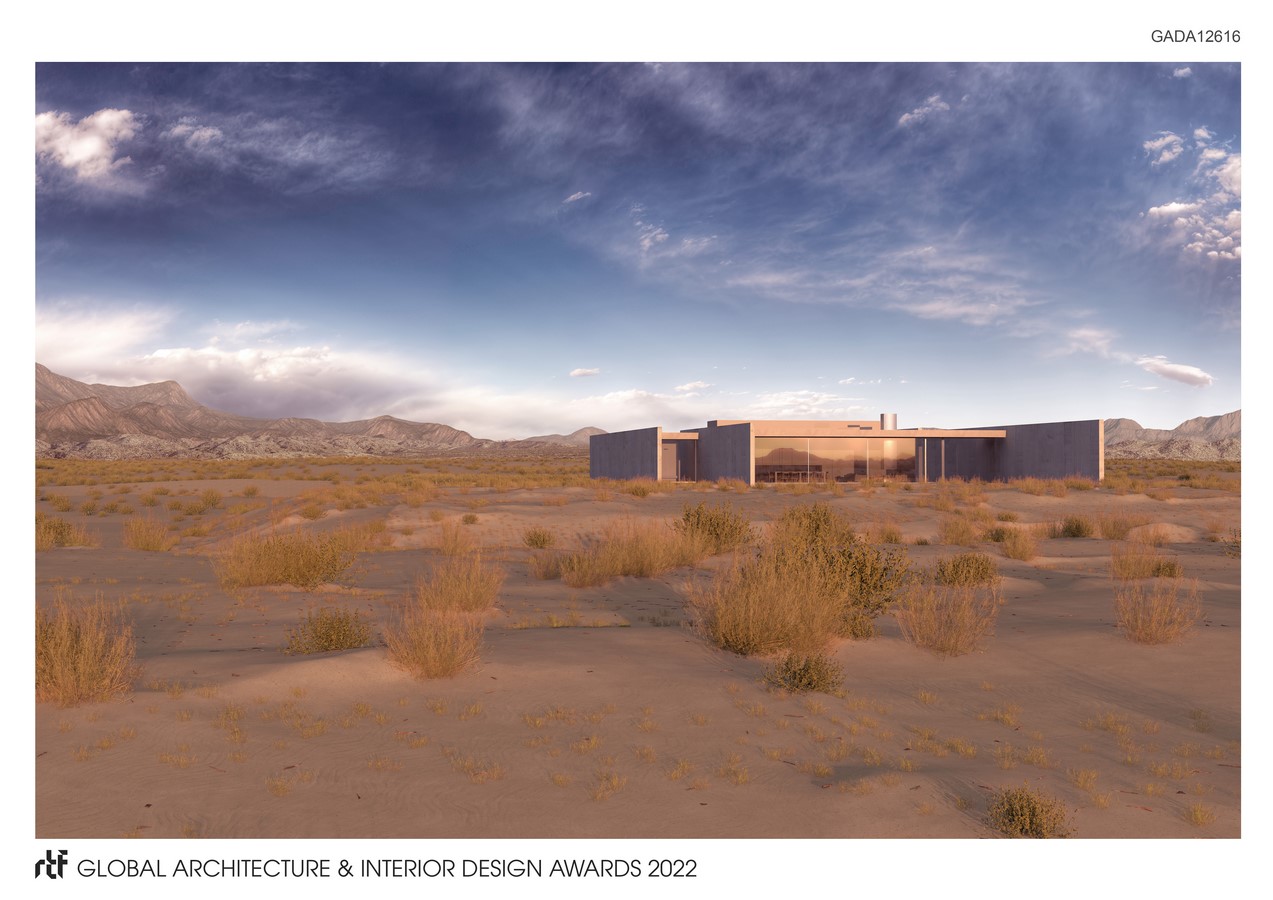 At the same time, the strict rectilinear forms of the concrete walls underscore the house's presence as a manmade insertion in the organic landscape. The absence of manicured lawns and gardens further emphasizes the structure's appearance as a discrete, foreign object that has somehow alighted on the land.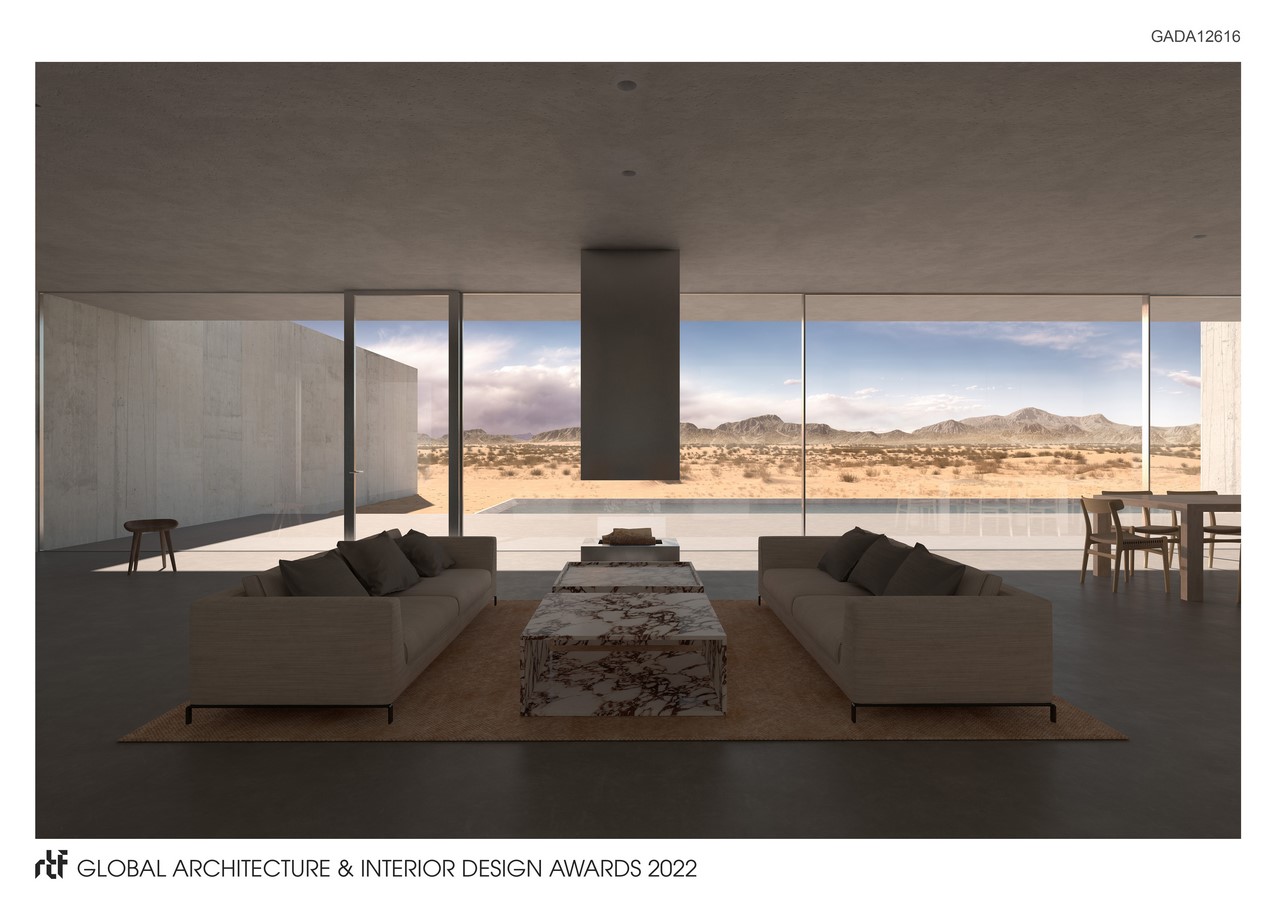 Two sets of poured-in-place concrete walls form the boundaries of the house to the north and south. Perpendicular walls of steel-framed glass complete the enclosure, neatly framing long, exaggerated vistas that tie the interior life of the home to the splendor of its site. In fact, the entire house is designed to heighten the awareness of nature, the subtle changes in light and shadow that unfold throughout the day, and the visceral impact of sun, wind, and rain.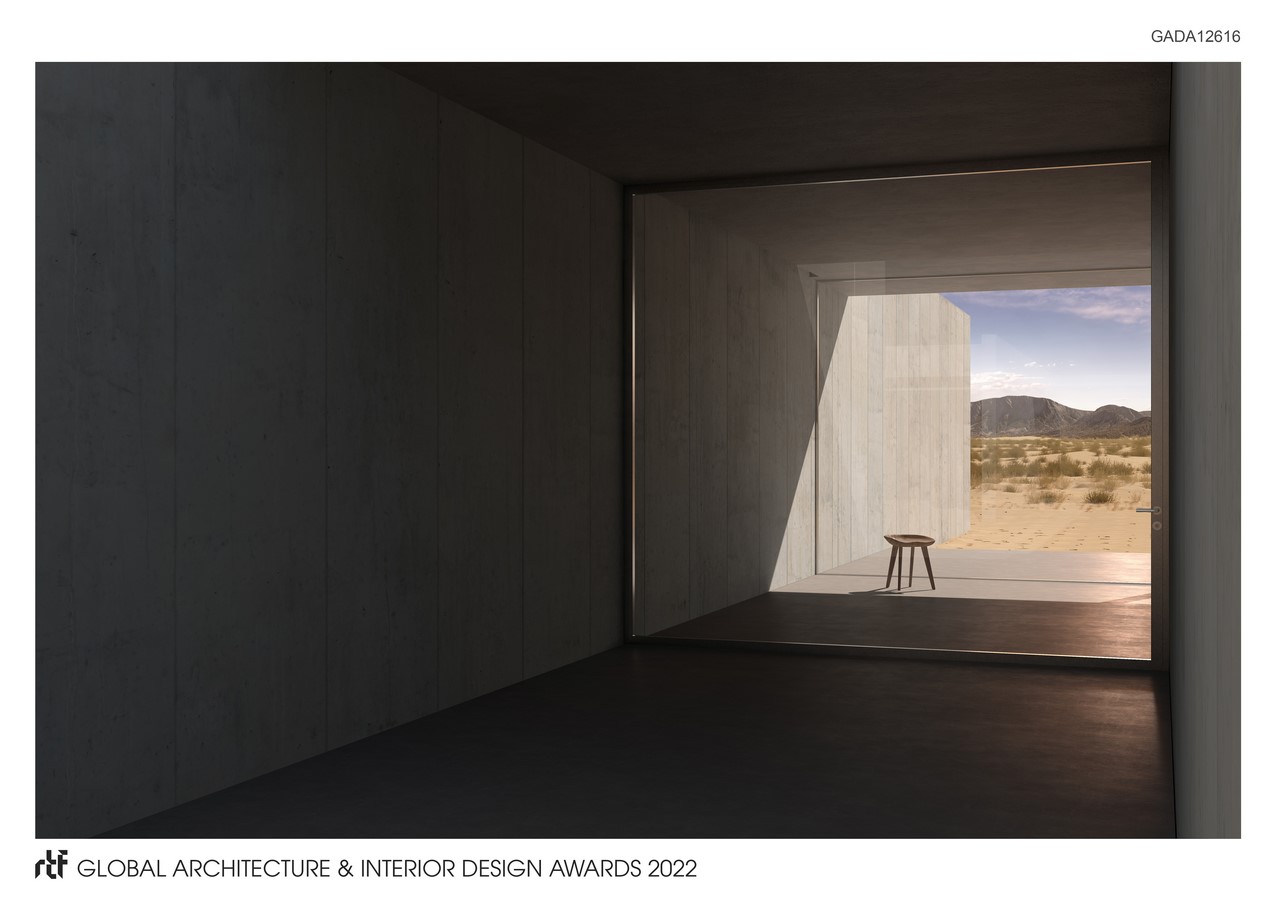 In a more pragmatic sense, the architecture responds to the desert climate, both actively and passively. Geothermal technology maintains a constant interior temperature, photovoltaic cells generate electricity, solar panels augment hot water requirements, and the concrete walls gather heat during the day and redistribute it back to the house and courtyards at night.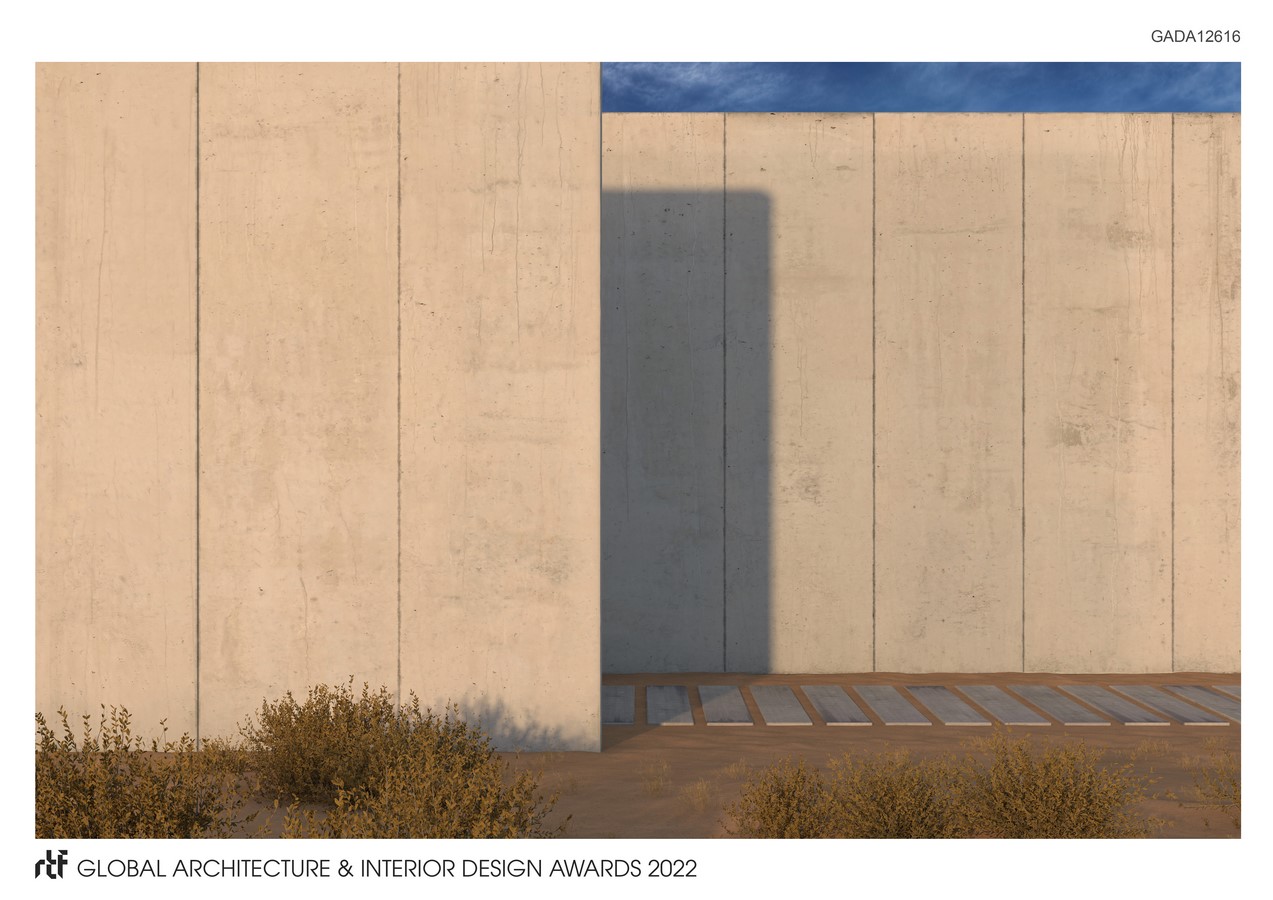 All these technological marvels notwithstanding, the house is conceived much like one of artist Richard Serra's large-scale, site-specific sculptures, mediating and accentuating the intimate relationship between the body and the environments it inhabits.