During the renovation of a home in Metro Washington DC, a discovery acts as an inflection point changing the direction of a design.  Instead of planning then constructing, the deign process becomes one of immediate improvisation.
Global Design & Architecture Design Awards 2022
Second Award | Interior Design Elements (Built)
Project Name: Make Wine Not War
Project Category: Interior Design Elements (Built)
Studio Name: Donald Lococo Architects
Design Team: Donald Lococo, Primary and David Moore, Project Architect
Area: 95.6 sf
Year: 2019
Location: Arlington, VA
Consultants: Daniel Benedict, Benedict Cabinetry and Justin Stanfield, River Glass Designs
Photography Credits: Anice Hoachlander, Hoachlander Davis Photography
Text Credits: Donald Lococo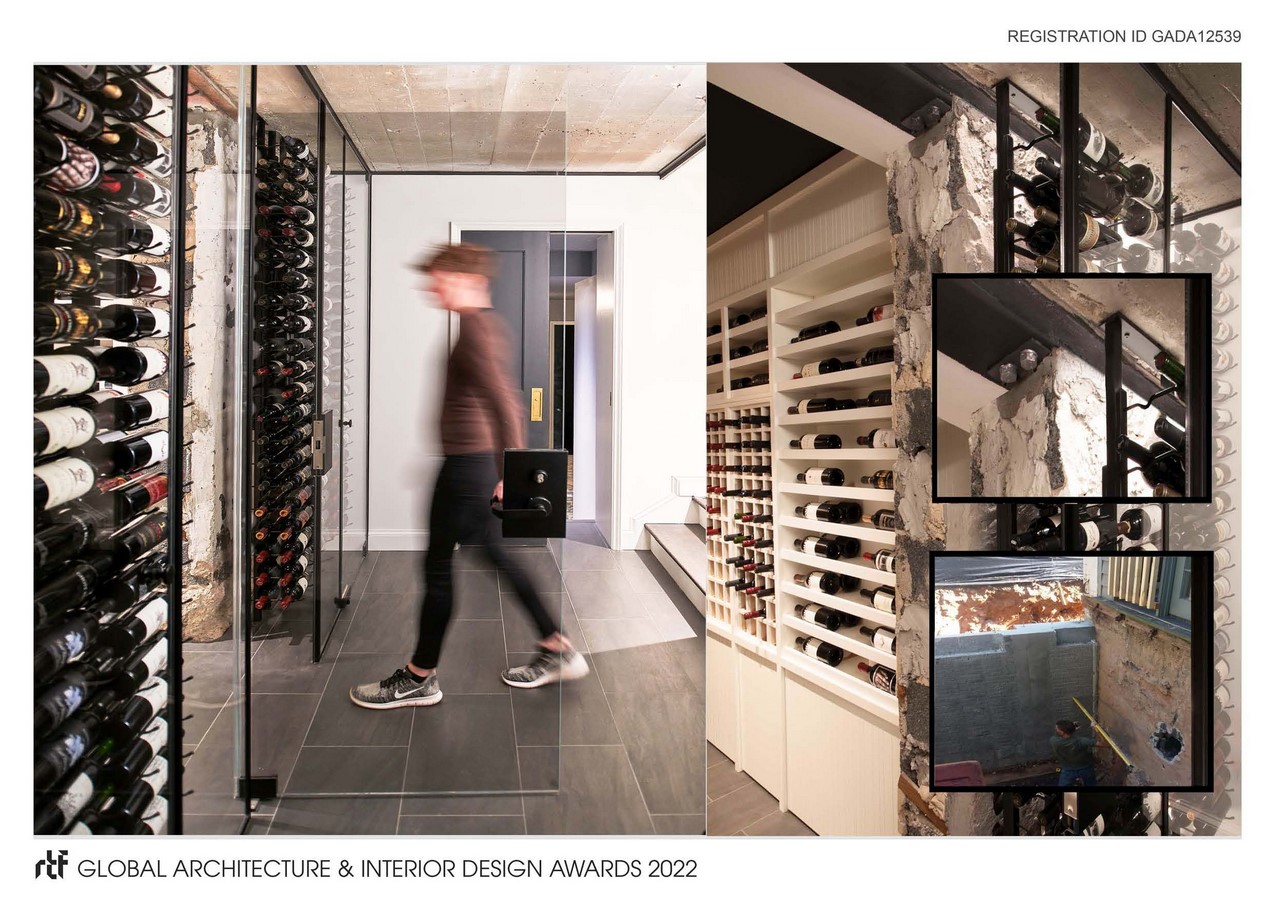 Masked behind layers of plaster and blocking, a cellar was demolished to make way for stairs that would descend through what was expected to be traditional framing. Instead, a solid cast-in-place slab and a concrete encapsulation, thicker than some local engineered bridges, was discovered. Its location, situated on the end of the home and surrounded by concrete walls on all sides, suggested it was likely a shelter either during or in the wake of World War II. Although rare this was not a singular event. Similar spaces have been uncovered in this area over the years. The existing architectural plans instructed builders to demolish all interior walls and impose a slick, new wine room.
Instead of ignoring the room's history, the existing design was thrown away and while builders waited, a new direction and design was conceived. First, that the importance that the preexisting concrete shelter and its discovery was worth remembering in a country that bore minimal record of wartime structures relative to the rest of the world. Second, jackhammering through the 14 inch wall allowed its sheer mass and bearing of the concrete to become a notable feature, and it compelled the design to channel the structure's legacy, worth not only remembering but emphasizing.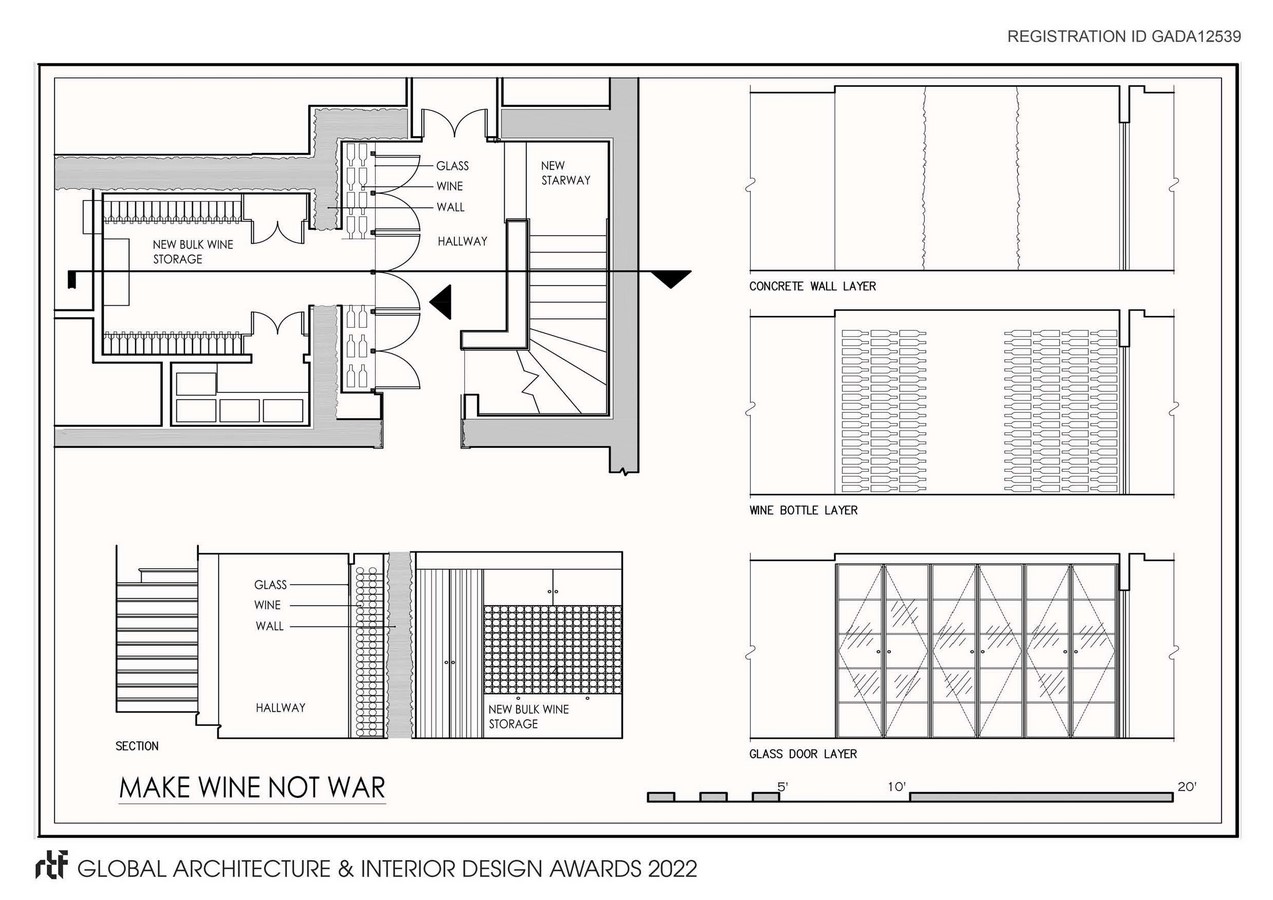 The original concrete was left exposed. A second layer of wine is suspended on towers, and a third layer of glass ensures climate control. The concrete ceiling above still retains the formwork pulled away to cast it, and steel bolts support the slab where it is left unsupported.
The suspended and floating wine centered between glass and concrete serves as a mediator.
On one side of the wine stands the glass: modern and transparent and accessible.
On the other side stands a foot thick wall in ruin; immovable, defensive and used to separate and encase.
The materiality and philosophy of this simple architectural interior of modest size is a metaphor; Topics such as making wine, love and politics; perhaps over a glass of wine.