The previous Fuller Middle School served the community well for 60 years. The structure was in dire need of replacement. It no longer met current building codes, had structural deficiencies, inefficient and inoperable systems, and did not adequately support the educational curriculum.
Global Design & Architecture Design Awards 2022
Second Award | Public Building (Built)
Project Name:  Fuller Middle School
Project Category:  Public buildings
Studio Name:  Jonathan Levi Architects
Design Team: Jonathan Levi FAIA
Area:
Year: 2021
Location:  Framingham, MA
Consultants:
Photography Credits:  Rob Benson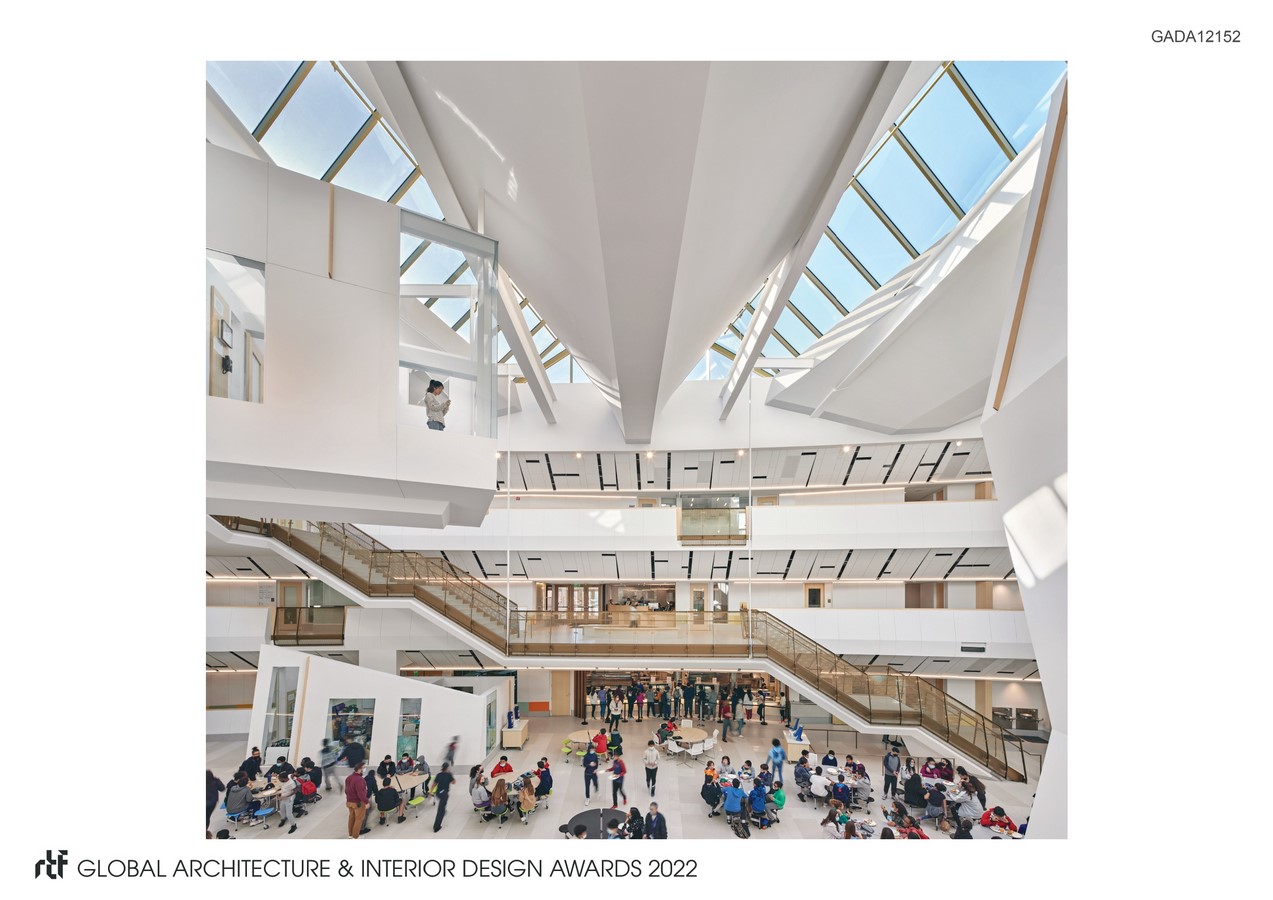 The new Fuller Middle School design provides students the flexible, expansive space to build upon the preparatory STEAM education pedagogies Framingham students experience in elementary school. In the new facility, a three-story Learning Commons, paired classroom suites with shared teacher planning offices to promote team teaching, flexible indoor and outdoor gathering areas, all new systems, and a 420-seat auditorium bring together the entire academic community, showcasing project-based learning and inspiring creativity and collaboration. Forwarding the broader community's goal of creating a new civic focus for South Framingham, the 196,000-sf, LEED Gold-designed building is set back beyond a sloped outdoor amphitheater with a performance shell a gathering lawn for students and venue for town-wide events and performances.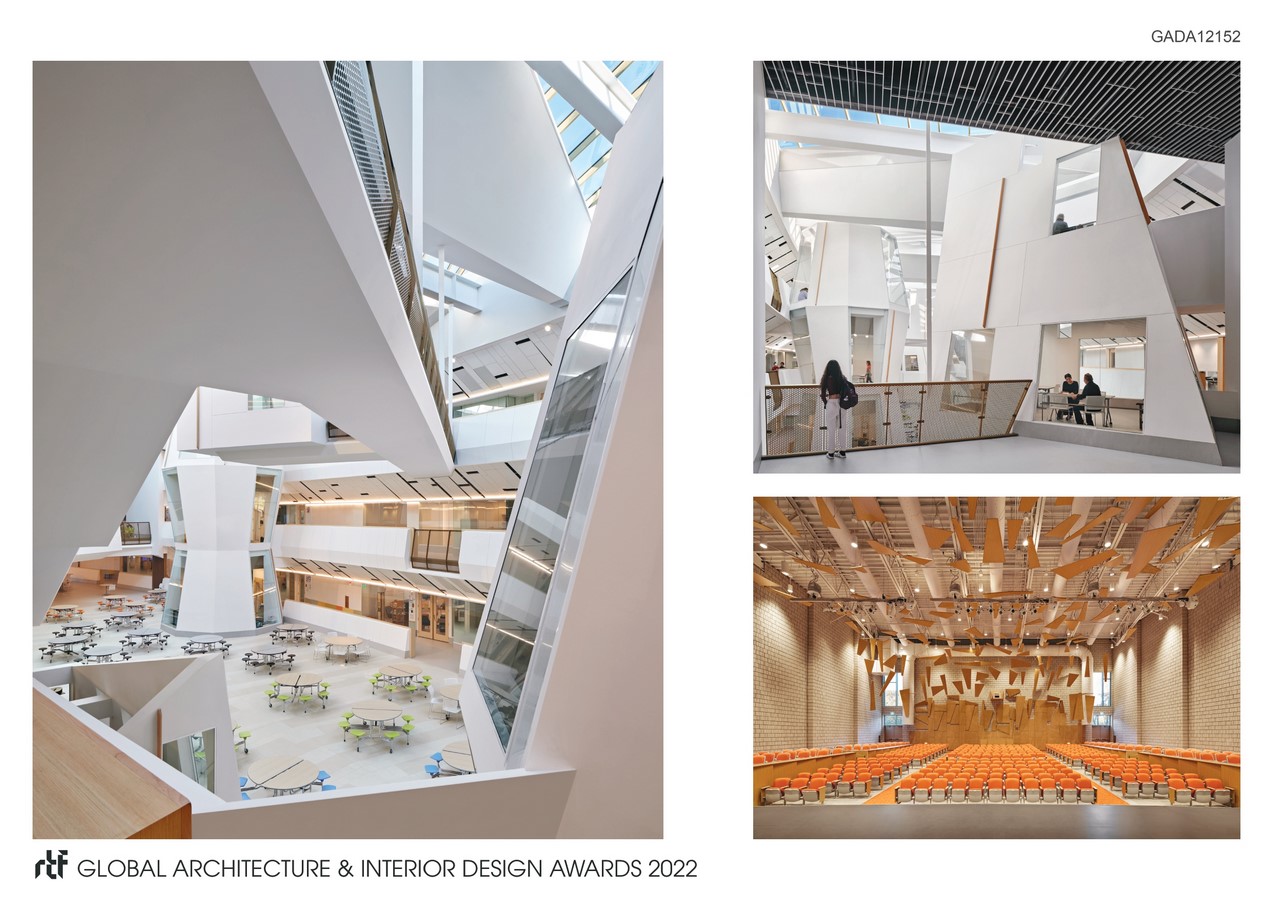 The Folded Hands design offers a new three-story construction with a learning commons/cafeteria at the core surrounded by collaboration balconies fronting a perimeter of classrooms, an 8,300-square-foot gymnasium, 420-seat auditorium, and full-building air conditioning. Additionally, there is space for instructional areas for Science, Technology, Engineering, Art, and Mathematics (STEAM). No swing space was required during construction, which means a lack of neighborhood interference. There was no need to temporarily move students to an alternative location.
The total project cost was $98.3 Million. The MSBA provided Framingham a grant of up to 62.31% of the eligible feasibility study, design and construction costs, which means that the City's share after the grant from the MSBA was $58.8 Million. The average cost per year for the average residential taxpayer is $101.