AGAMEDE is mentioned by Homer 1200 BC as the first European female scientist and therefore a fitting namesake for the high-throughput screening laboratory.
Global Design & Architecture Design Awards 2022
Third Award | Interiors – Workplace (Built)
Project Name: AGAMEDE
Project Category: Interior Workplace (Built)
Studio Name: Institute of Bioorganic Chemistry, Polish Academy of Sciences
Design Team: Radosław Pilarski
Area: 75 m2
Year: 2022
Location: Poznań, Poland
Photography Credits: Jacek Janicki & Łukasz Gronowski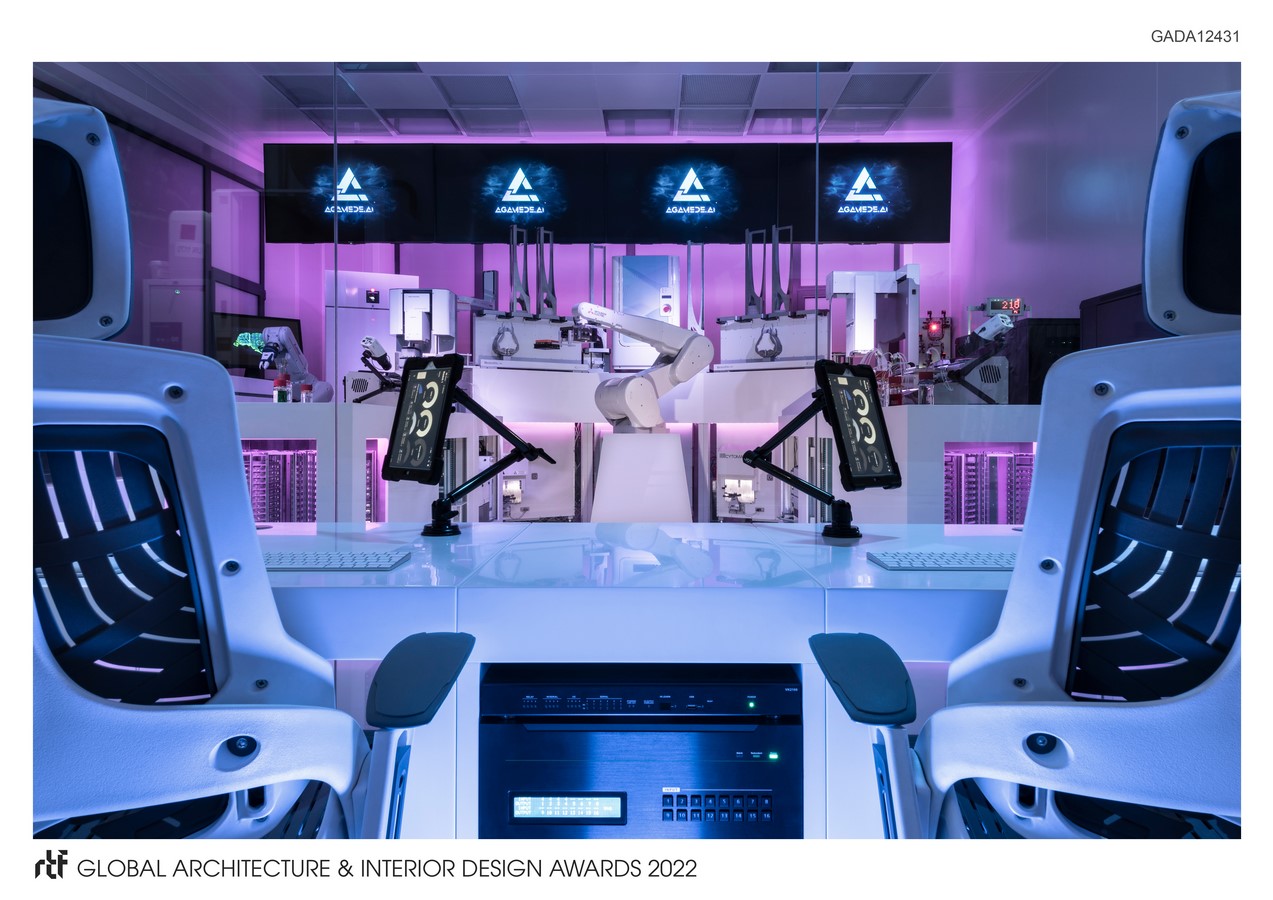 Its design refers to ancient Greece and is a tribute to the beginnings of scientific thinking in our civilisation, especially to women in science.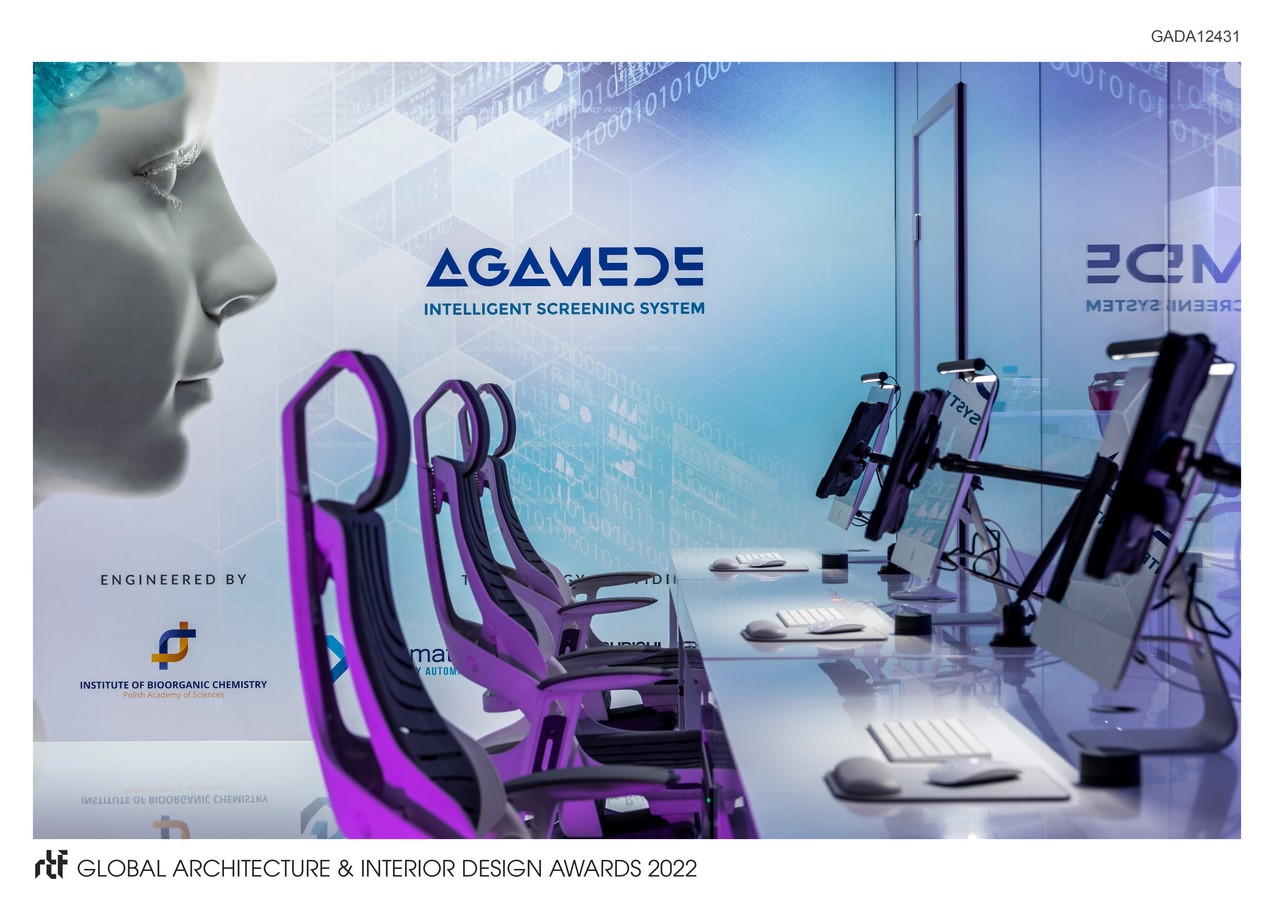 The planning paid attention to the laboratory space in which hi-end scientific instruments were placed. The result is a robotic state-of-the-art facility that looks both antique and futuristic.