Quorum – Wroclaw's new meeting place. Three impressive towers with offices and apartments, abundance of greenery, diverse places to socialise, and central location on the bank of the Oder river makes Quorum the ultimate melting pot of Wrocław.
Global Design & Architecture Design Awards 2021
Second Award | Category: Mixed Use (Concept)
Project Name: QUORUM
Project Category: Mixed-use (Built)
Studio Name: Cavatina Holding
Design Team: Piotr Jasiński, Elżbieta Czaderska, Filip Knapczyk, Adam Derlatka, Eliza Lulińska, Mariola Koczwara,
Area: 91,160 sqm total office GLA, 1,220 parking spaces 2,450 sqm 2-level amenities area in buildings A & B, 330 apartments, 334 parking spaces for residents, ~7,000 sqm terraces with 4,513 sqm open to the public, 450 sqm service area in building
Year: 2021
Location: Wrocław, Sikorskiego 19 Str
Consultants: –
Photography Credits: Cavatina Holding
Text Credits: Cavatina Holding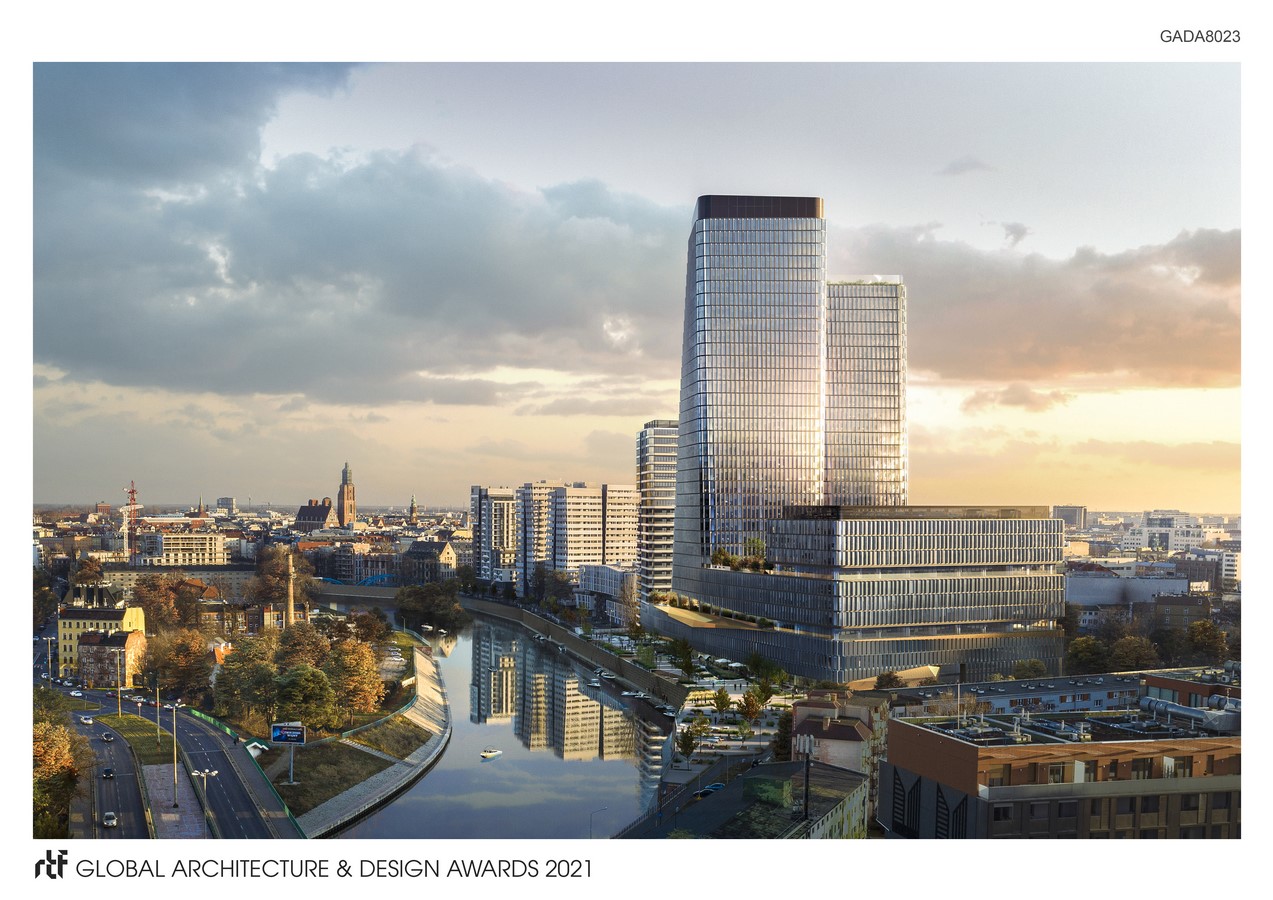 Quorum is 100 thousand square meters of multifunctional space for work, life and recreation. A complex of four buildings, with office and residential functions, located in the very center, on Sikorskiego Street in Wroclaw's Szczepin.
On the first floor of the complex there are service premises on the eastern, northern and western sides. Terraces and green spaces accessible to all employees and residents have been designed on the podium of the entire complex and on the fourth floor level. Moreover, on the southern side of building D, on the opposite side of the street, there are public green areas and a promenade. The whole complex has about 1.5 thousand parking spaces.
On the highest, 35th floor there will be a viewing terrace. From the second highest building in Wroclaw you will also be able to admire the city panorama.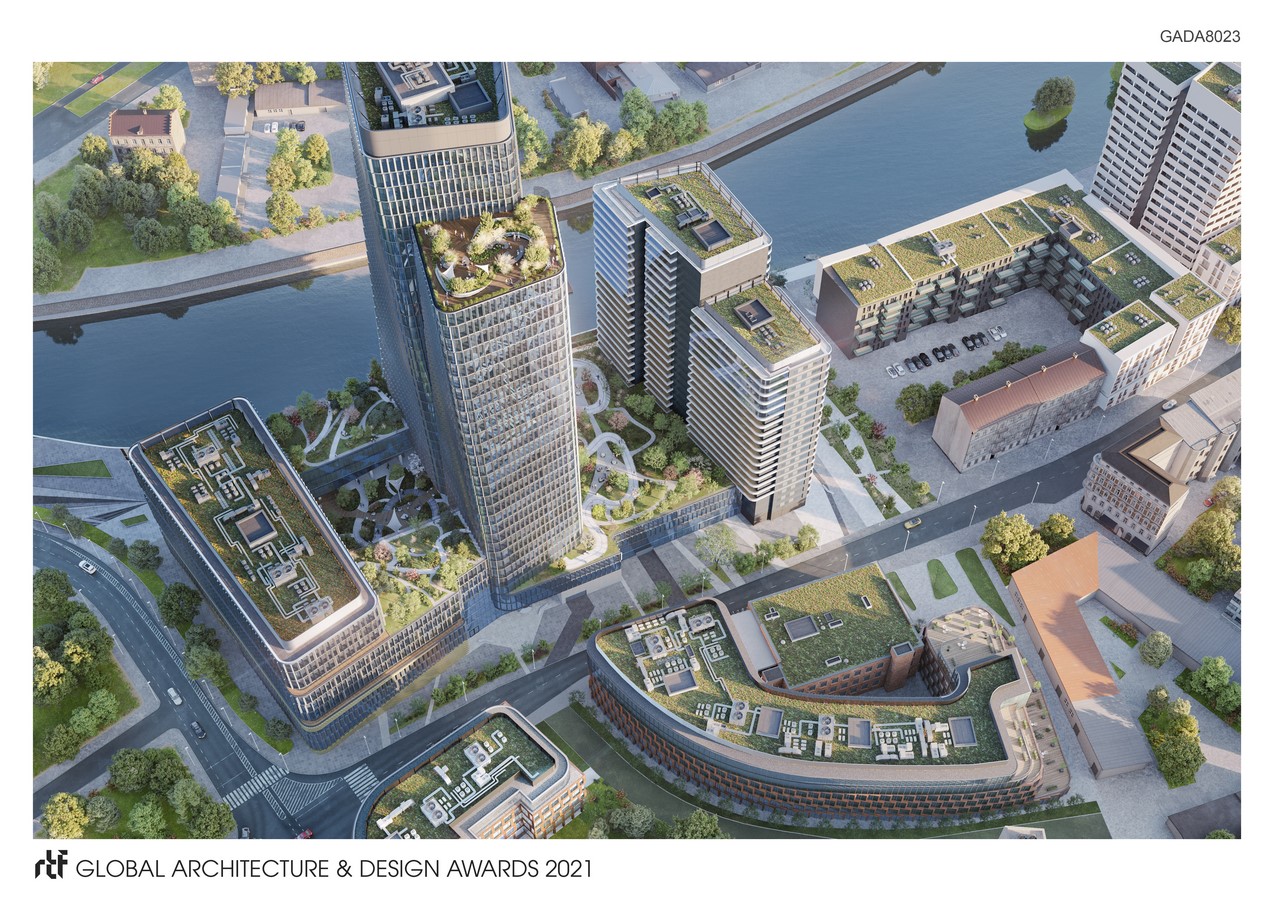 Project strengths:
Multifunctional character of the project: offices, apartments for rent, retail and service premises
A8 highway – about 13 minutes by car
A4 highway – about 20 minutes by car
Airport – about 15 minutes by car
Magnolia Park – about 7 min by car
Maine Square – about 10 minutes on foot
Easy access to public transport
Project in numbers:
Office space: 85 530 sqm.
Apartments: 330
Terrace area: more than 7 000 sqm.
Parking spaces: 1 484