A retired scientist sought to marry science and art in a contemporary green home.  His criteria were to maximize views of the San Francisco Bay; minimize footprint; and, optimize human comfort.
Architecture, Construction & Design Awards 2020
Third Award | Private Residence (Small-Medium) (Built)
Project Name:  THE CLEAR RESIDENCE
Studio Name: tuanle.DESIGN
Design Team: Tuan Quang Le, Ethan W. Cliffton, Mai Khanh Phan, Carlos Tacunan & Bao Han Lai
Area:  San Francisco
Year: 2016
Location: Point Richmond
Consultants:  Garry R. Black (Intergrated Structures), Izzat Nashashibi (Humann Co)
Photography Credits:  Duy Ho Photography
Other Credits:  Robert Clear (Patron and Green Design Consultant).
Tom Lawrence (Lawrence Construction Inc.)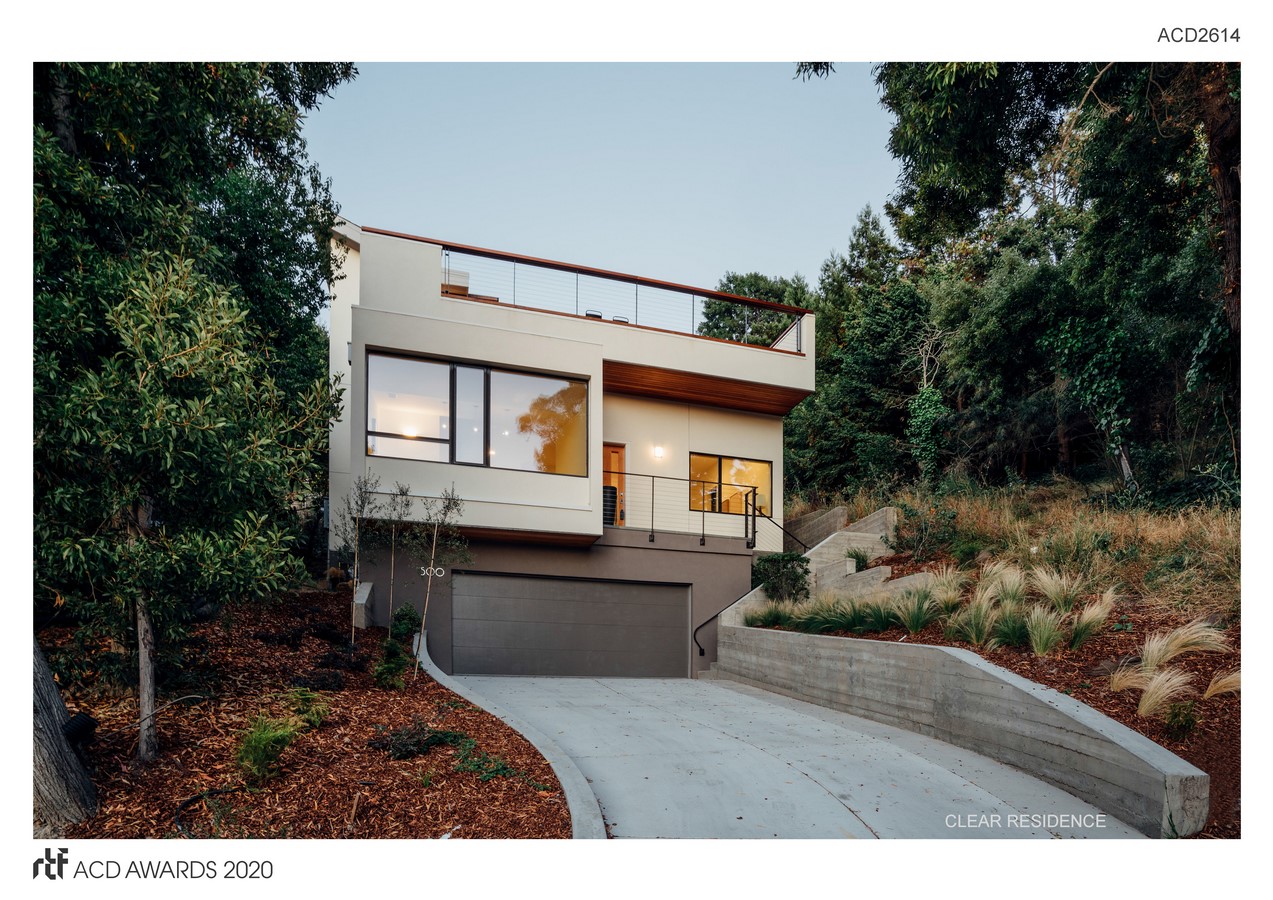 The home is placed low off a hill surrounded on three sides by other homes. The design considers its impact upon the home above, privacy of the adjacent neighbor, and erosion on a hilly site. Oriented east-west, with main spaces facing south, the home maximizes privacy.  To assure privacy to the north neighbor, 'servant spaces' such as mechanical room, storage, stairs are linearly composed along the north side.  Private, semi-public, and public spaces progress east to west.  The south facing courtyard invites warmth and sunlight into the kitchen while drawing the kitchen to the outdoors.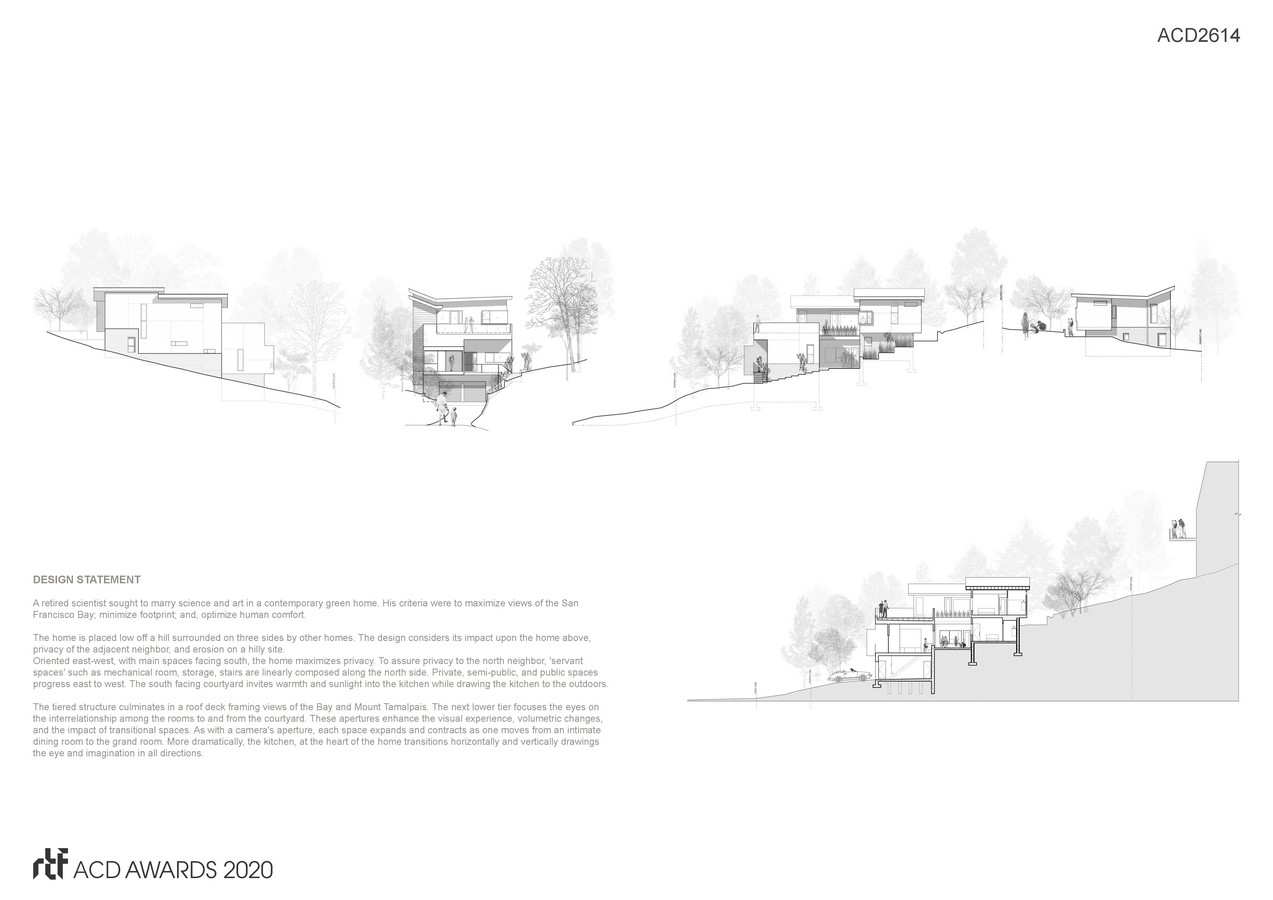 The tiered structure culminates in a roof deck framing views of the Bay and Mount Tamalpais.  The next lower tier focuses the eyes on the interrelationship among the rooms to and from the courtyard.  These apertures enhance the visual experience, volumetric changes, and the impact of transitional spaces.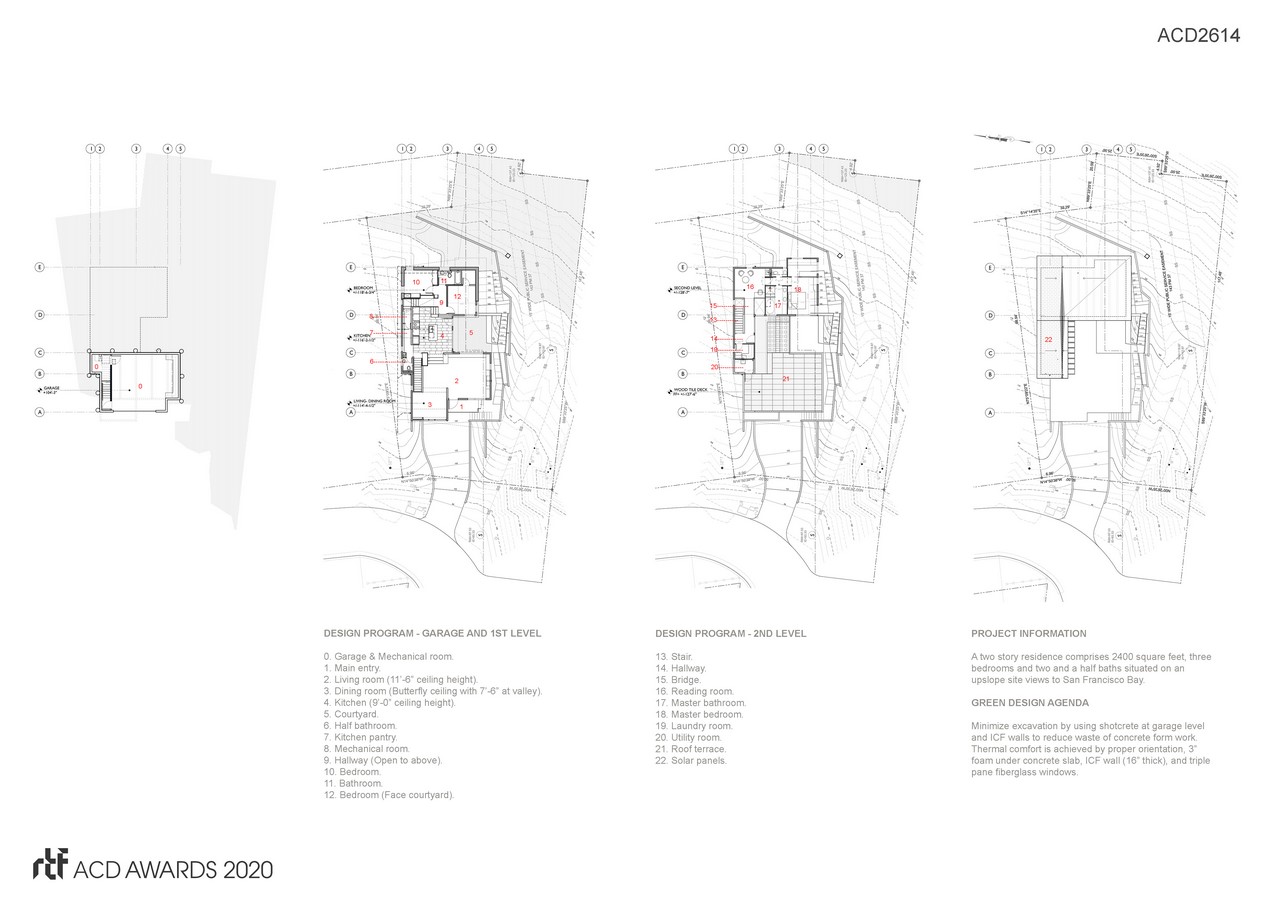 As with a camera's aperture, each space  expands and contracts as one moves from an intimate dining room to the grand room.  More dramatically, the kitchen, at the heart of the home transitions horizontally and vertically drawings the eye and imagination in all directions.