Craterworks MakerSpace is an alliance between the Jackson County School district and a local non-profit organization with a vision to create a collaborative design environment for students, professionals and local community.  The project is housed in an existing 20,000 square feet industrial foundry named Crater Iron Works, which has a deep rooted history in the city of Central point and local industry.
Architecture, Construction & Design Awards 2020
Second Award | Institutional
Project Name: Craterworks MakerSpace
Studio Name: arkitek:design & architecture
Design Team: Christopher Brown, David Weir, Gulnara Iskhakova, Ryan Conner, Leonardo Traverso, Chancey Jahnig, Kevin McPherson
Area: 27248 sqft
Year: 2019
Location: Central Point, Oregon
Consultants:    HMK Co. ( Project Manager), Vitus Construction ( Contractor), Leo Palombo(Makers lab consultant), Arcsine Engineering, SISUL Engineering, CIOTA Engineering, Nittihaus
Photography Credits: Wes Duval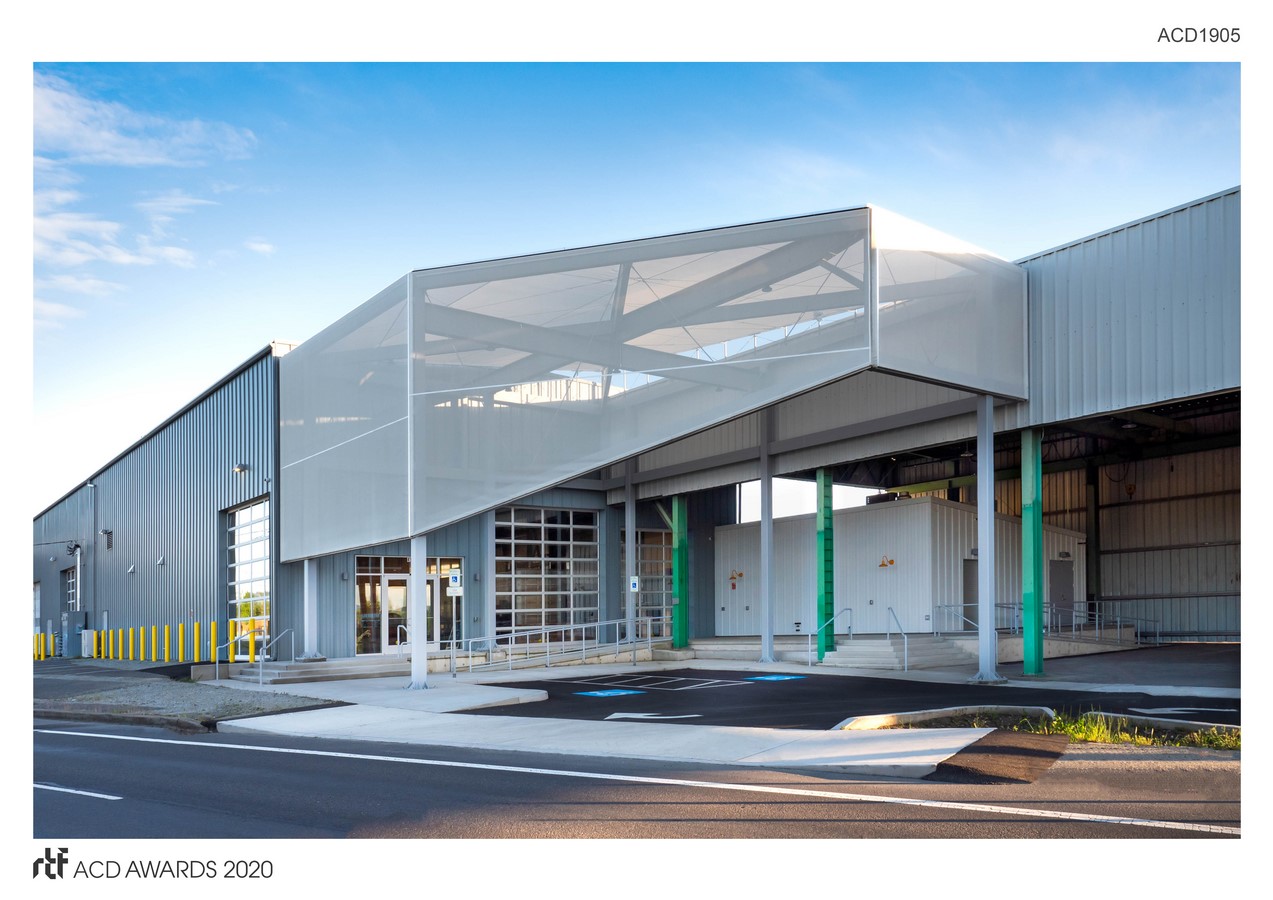 This provides a unique context in the revitalization of a setting that is a timepiece of the post-industrial era. The reformation process of the existing structure embraces this unique context by creating a frame of reference to the past as well as the future, inspiring the users to open creative doors to foster innovation. It enables individuals to bridge the direct application of traditional craft and industry, while ushering in the era of digital fabrication, where design can be worked on and developed instantaneously across the globe.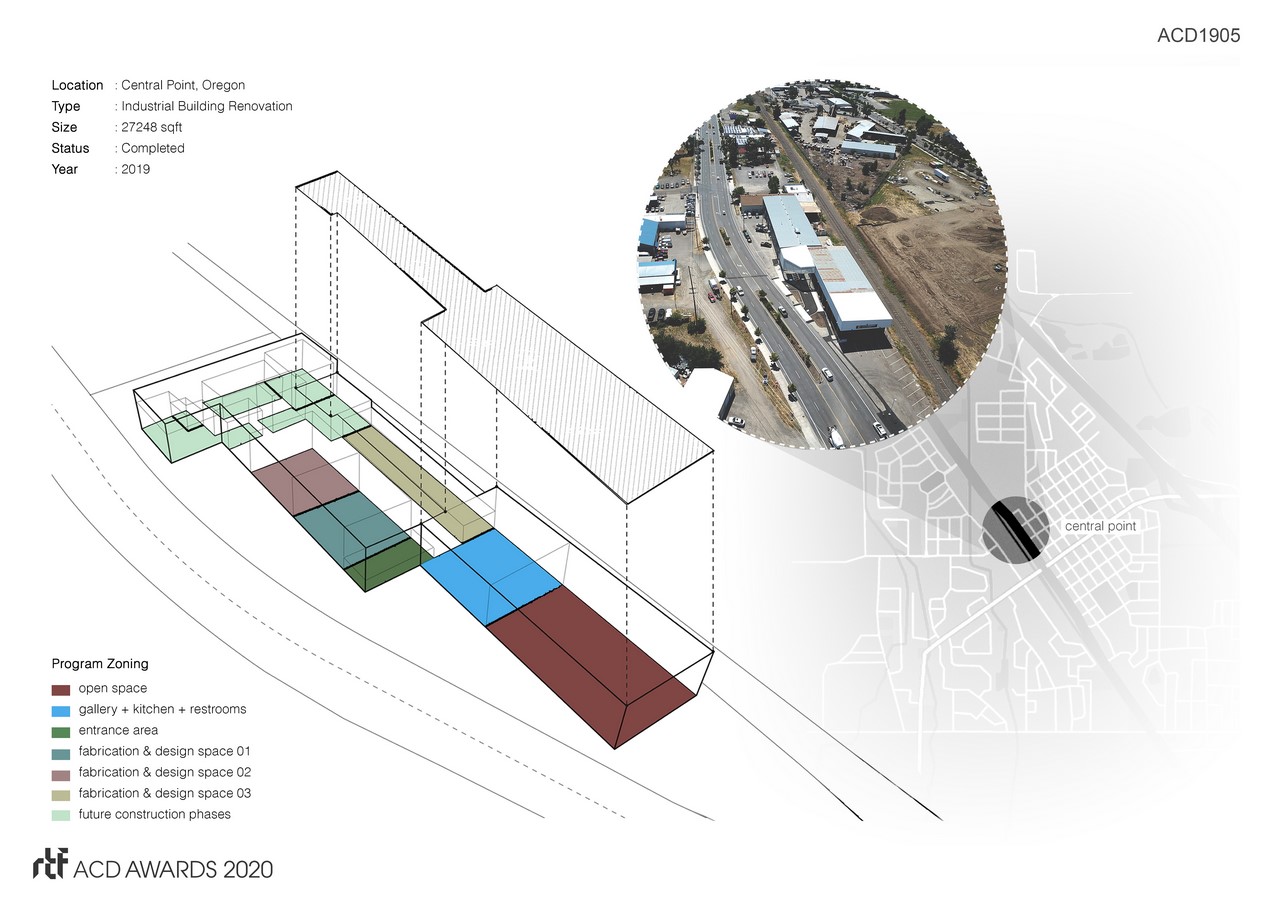 The exchange of information and redefinition of workflow is dynamically changing the education process and professional industry day by day. It thus becomes imperative to create architectural spaces that directly responds to these changes and provides a path for sustainable growth.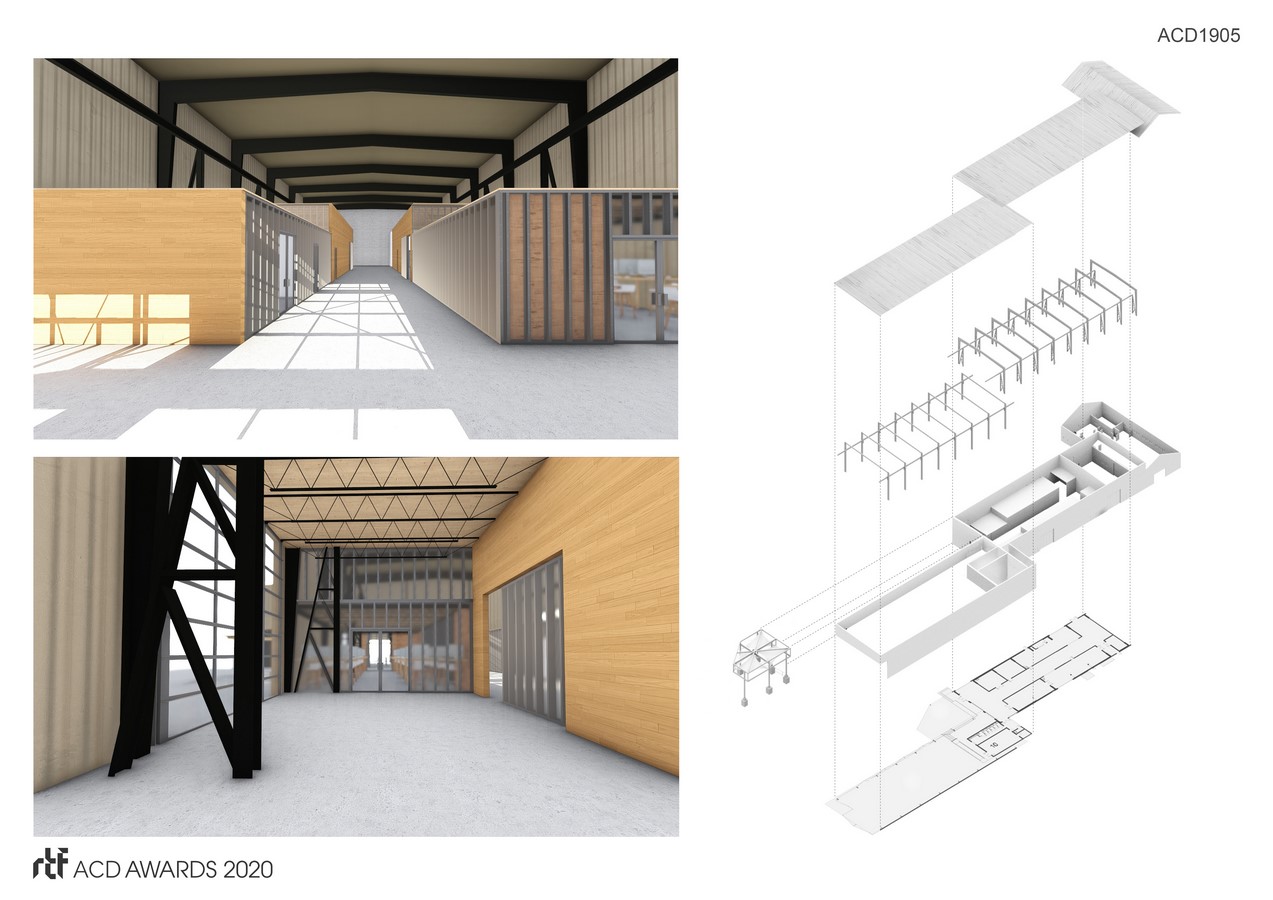 MakerSpace has been designed keeping this aspect in the forefront , where the existing spaces have been re-utilized to create areas dedicated to specific skill or technique like the wood shop, metal shop, 3d shop etc., equipped with tools and machines, while connecting it to an open tangible central workspace. This allows room for collaborations, sessions, workshops and even future additions to the facility. The design also features a space for open markets on Saturdays encouraging the local communities and industries to engage in the process.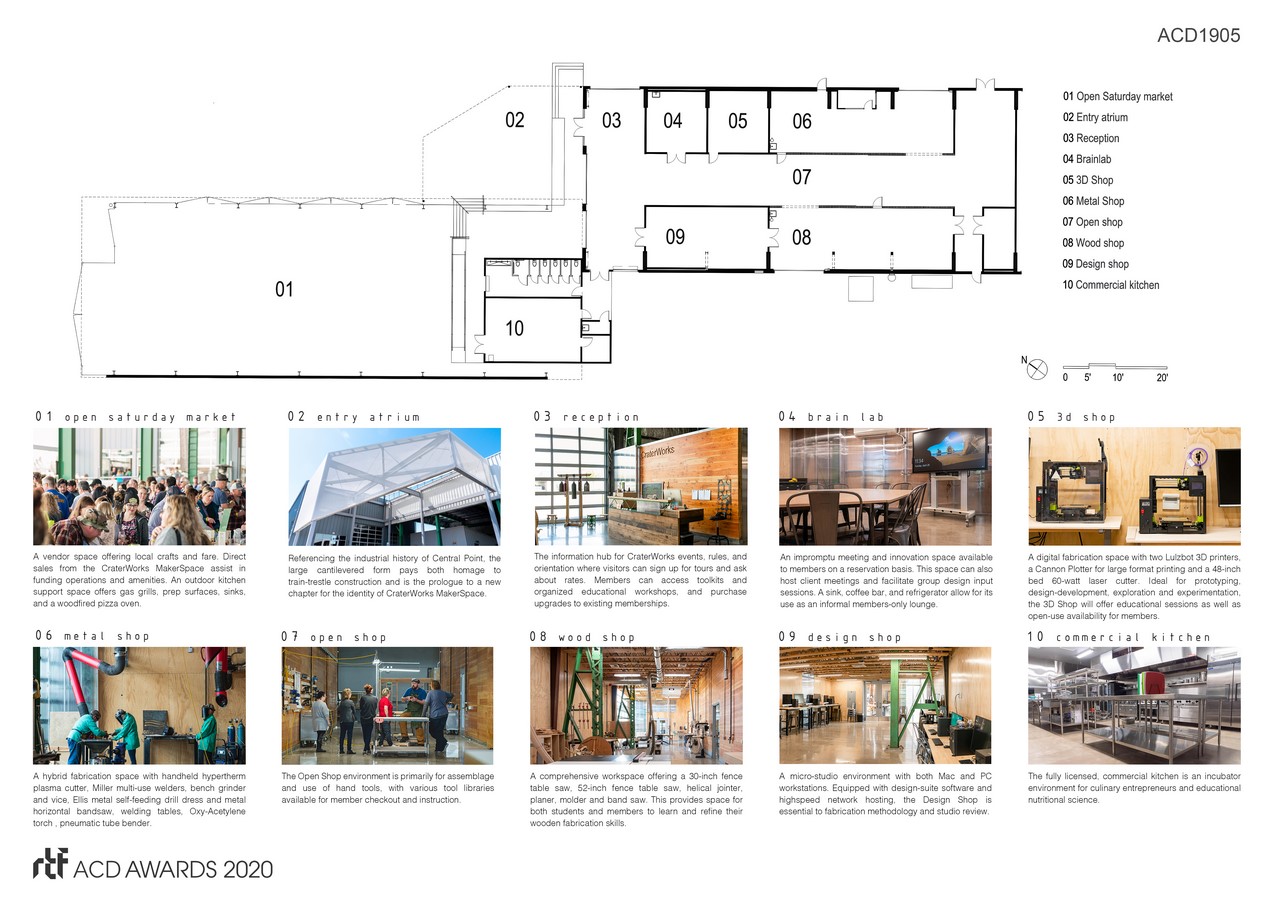 The MakerSpace Project thus aims to set a new precedent not only in the social construct by redefining relationship between education and practice but also making explicit the inherent potential of adaptive reuse and generational bridging within the architectural construct.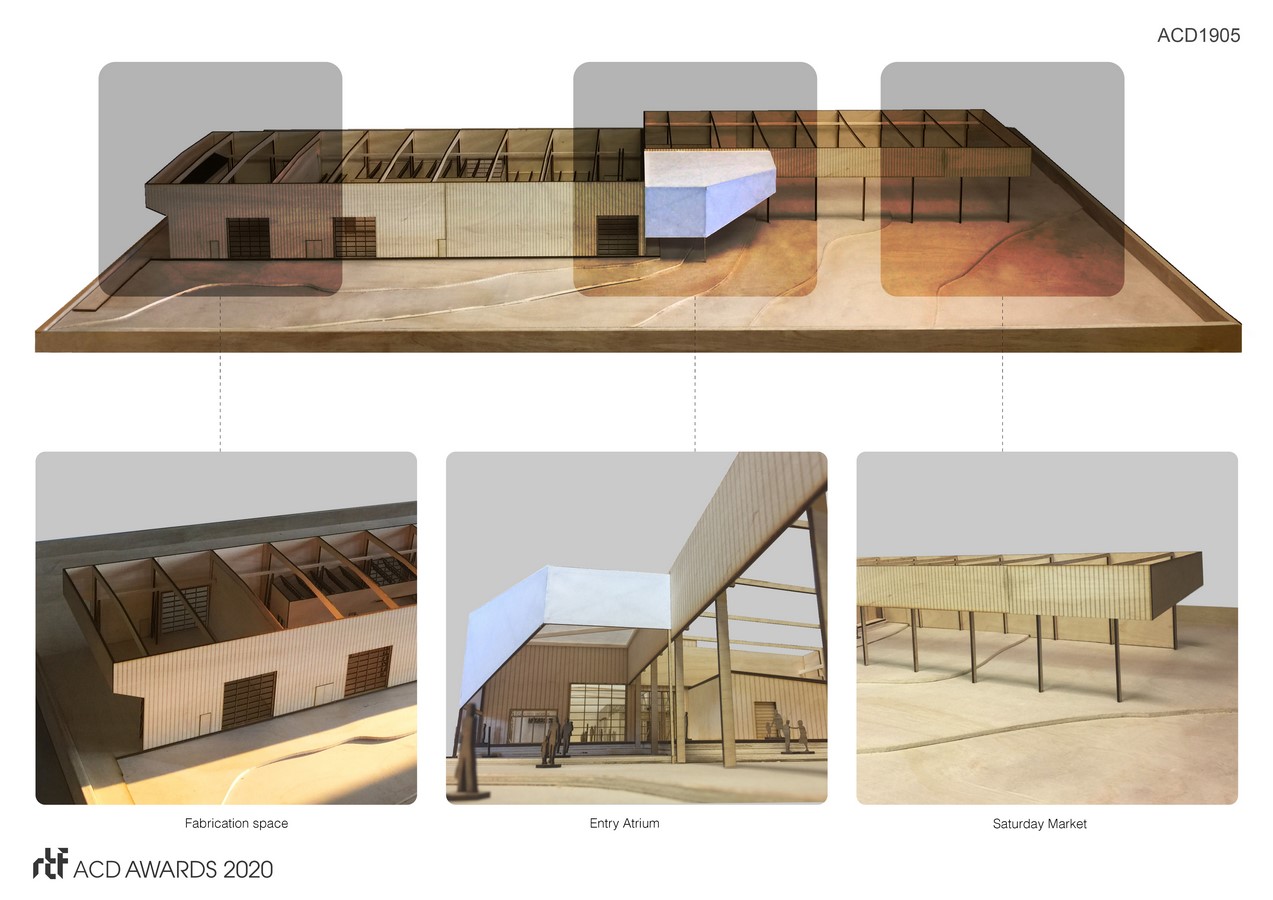 It serves as an important milestone for the future of collaborative industry in Central Point by endowing the next generation of students, creators, innovators, and makers with the skills of past, present and future to engage the world as a process not a product.