Located in the heavily forested mountains of Uganda, Bwindi Impenetrable National Park is a place rich in culture and biodiversity. Visitors from across the planet travel to this UNESCO World Heritage Site because it is home to half of the world's remaining population of endangered mountain gorillas.
Architecture, Construction & Design Awards 2020
Third Award |  Cultural (Concept)
Project Name: Bwindi Eco-Tourism Center
Studio Name: ISTUDIO Architects
Design Team: Rick Schneider, Matt Arn
Year: 2011
Location: Buhoma, Uganda
Consultants: US Forest Service, US AID, International Gorilla Conservation Programme, Uganda Wildlife Area, Sustainable Tourism in the Albertine Rift
Photography Credits: ISTUDIO Architects
Other Credits: ISTUDIO Architects
The Buhoma Eco Visitor Center is planned as a gateway to the park and a bridge between the local community and the thousands who visit each year.  The design team led a community design process, performed a detailed site analysis to understand the ecology of the site, and designed a center for eco-tourism that will regenerate lost and degraded habitat.  The community design process iteself involved many interviews, workshops, and meetings with stakeholders in order to design with their needs in mind as well as the visitors.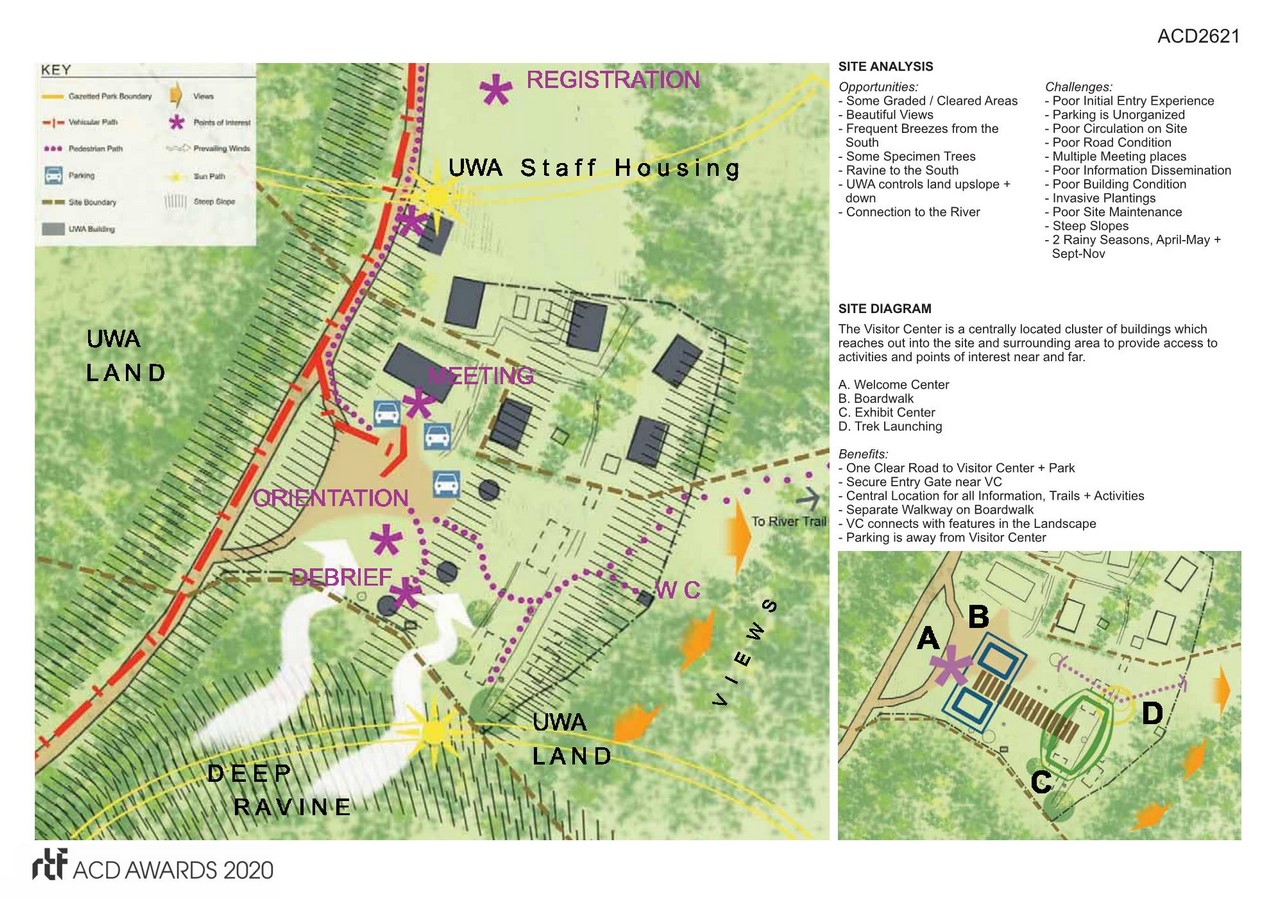 Built on a former cleared site containing a river and shared park boundary, the center will be a clear departure point for many activities in and around the park.  The buildings that make up the center are light, open, simple structures made with local and regional materials.  They are clustered to form comfortable indoor and outdoor spaces which intertwine with the landscape and facilitate the first and last stages of gorilla trekking.  The terraced rain gardens cascade down the hill as an expression of both the cultivated and the natural landscape.  Boardwalks traverse the site and reach out over the forested ravine to provide a tree canopy walk.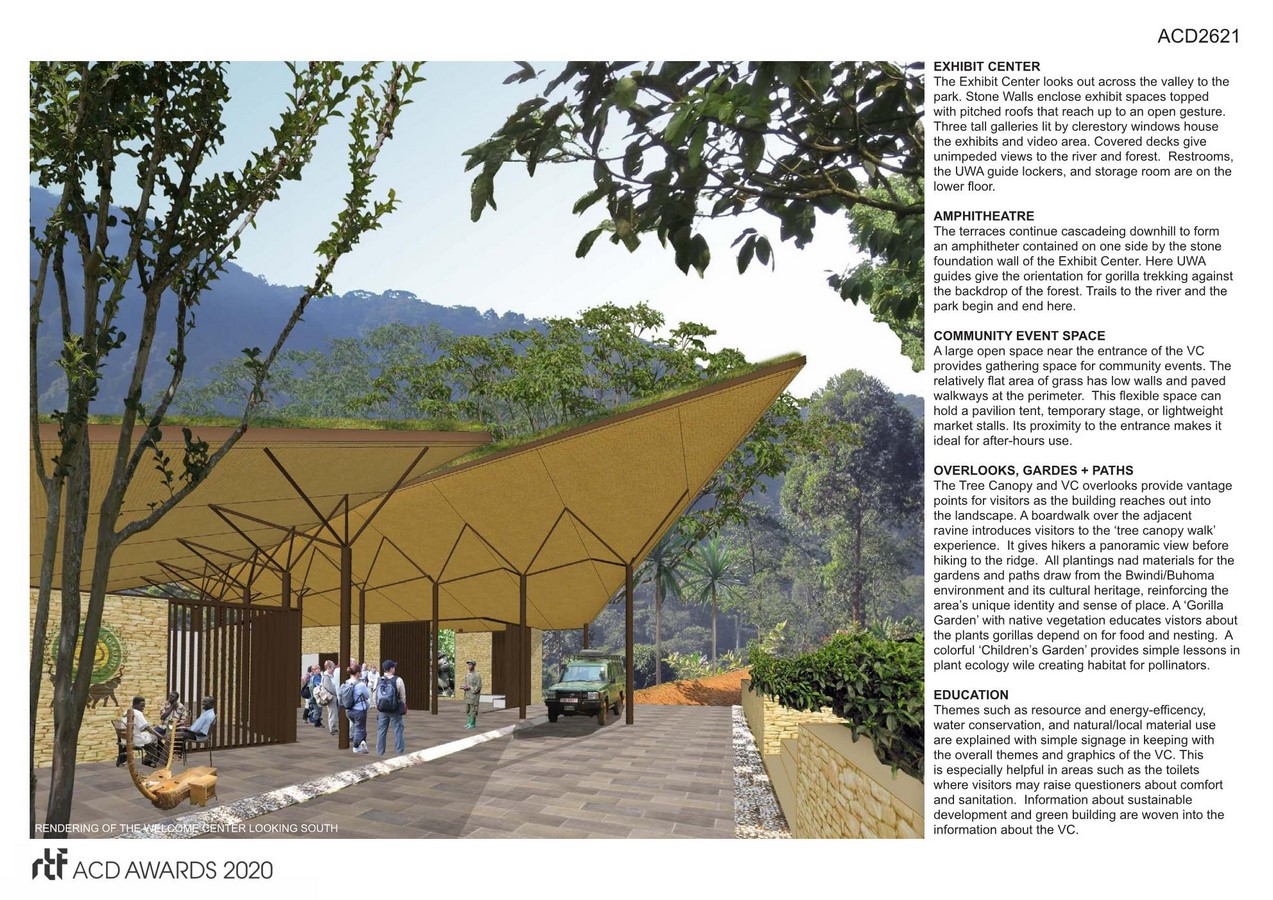 Designed with passive building and low impact development strategies, this zero-energy center will produce its own energy, manage its own waste and stormwater, and regenerate degraded habitat for the benefit of all.